Hugo Long Read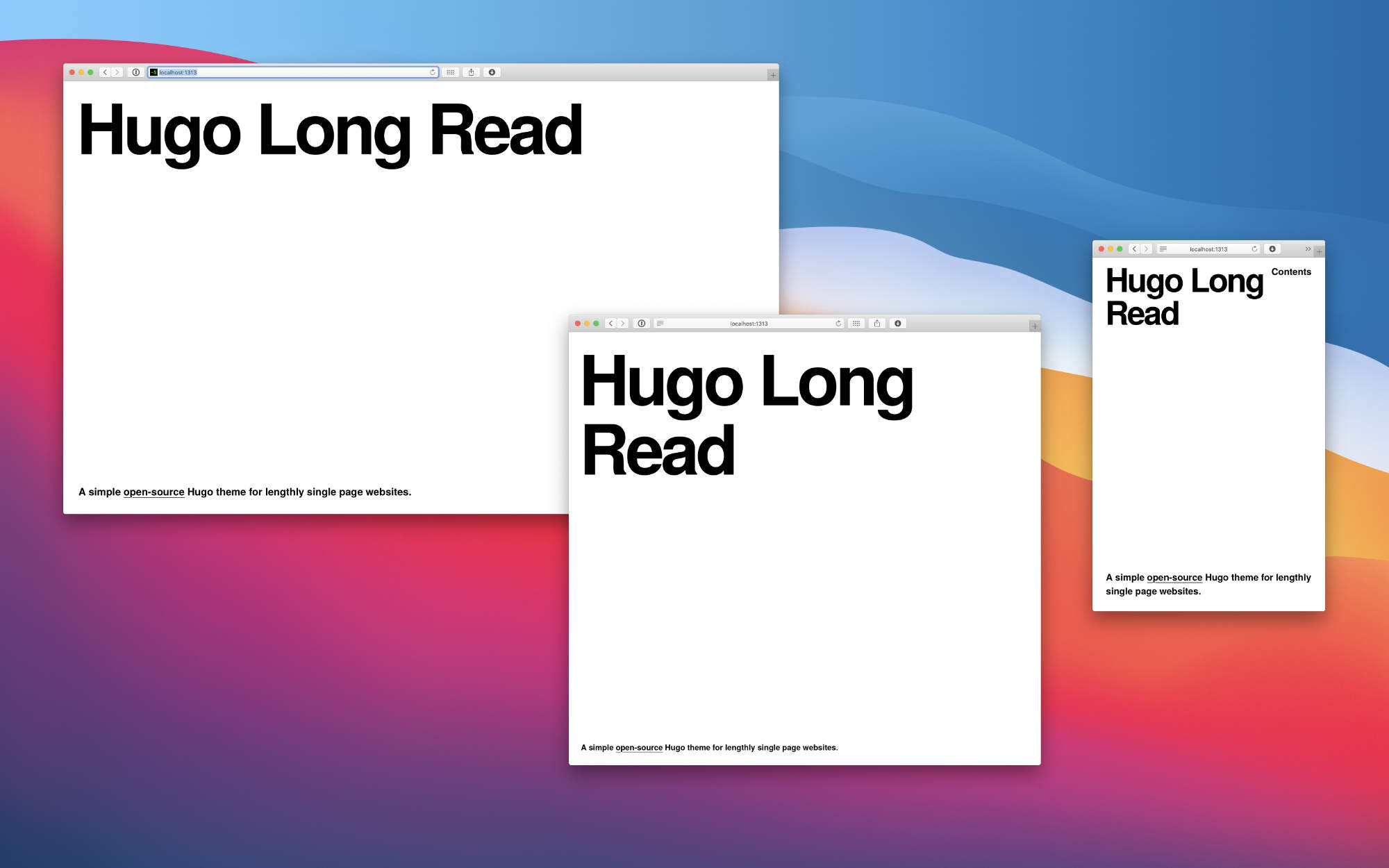 Since we published the Command Line Interface Guidelines we've had a few requests on Discord and Twitter from people asking us to open source the Hugo theme so they can use it for their own projects.
Unfortunately the font licensing made this tricky. Plus I'm always uneasy about taking designs intended for a specific audience and just applying them to something else without consideration. So instead I forked CLIG and created a generic unbranded version of the Hugo theme.
It's called Hugo Long Read, and as you'd expect it's a simple open-source Hugo theme for lengthly single page websites. There is no support for multi-page websites, and the navigation you can see in the screenshots below is a table of contents generated from the page headers. So if you are looking for a more traditional website theme with support for navigation and index pages, this theme isn't for you!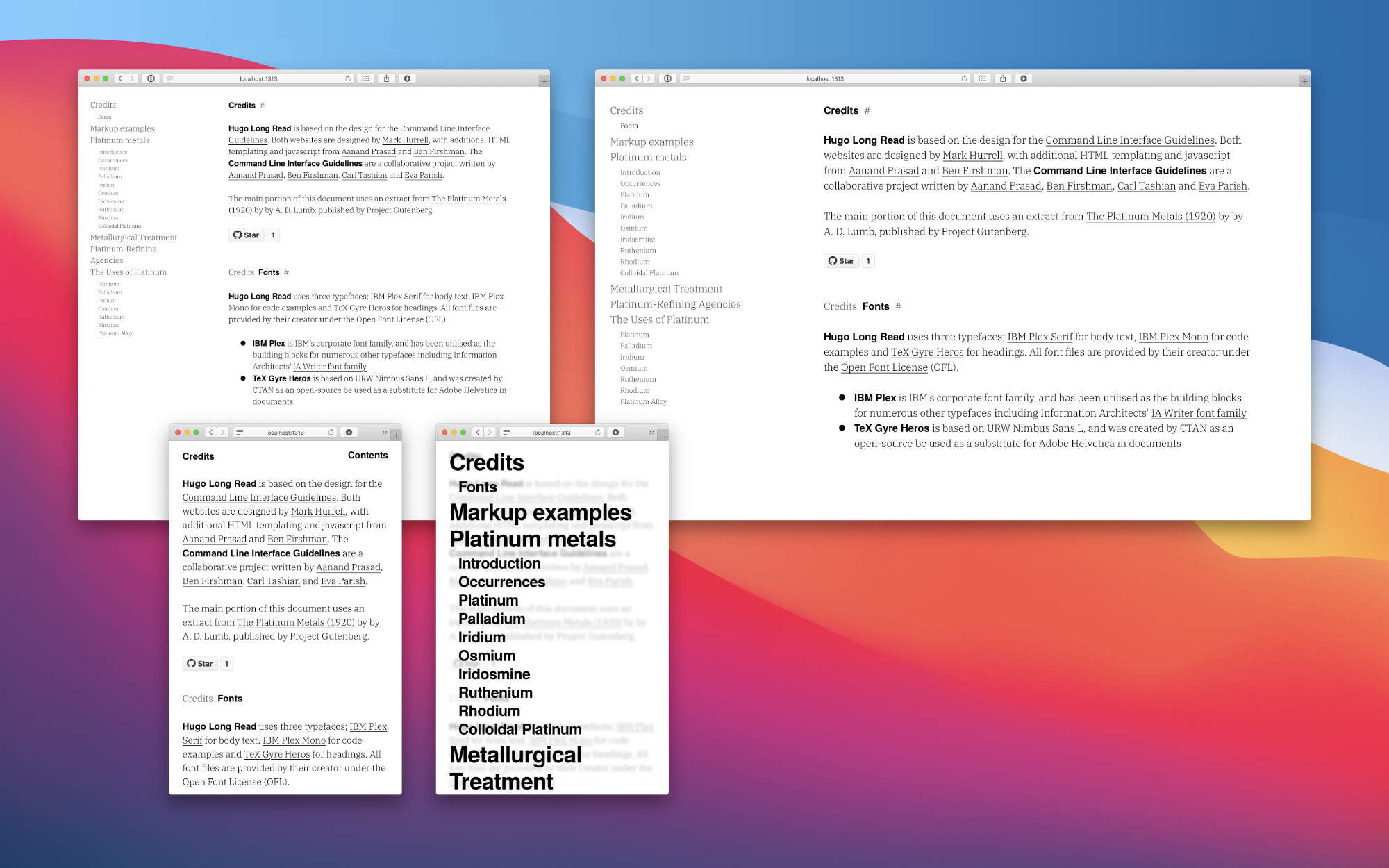 But, like the Command Line Interface Guidelines it has a bunch of viewport specific CSS typography rules to optimise long-form text for different devices. The design uses three beautiful typefaces – IBM Plex Serif, IBM Plex Mono and TeX Gyre Heros – that are all provided under Open Font License by their creators specifically for open source projects like this.
And of course it still has dark mode, if you're into that sort of thing.
If it seems like something you might find useful, you can find out more about Hugo Long Read on Github.