From templates to algorithmic design
27 August 2011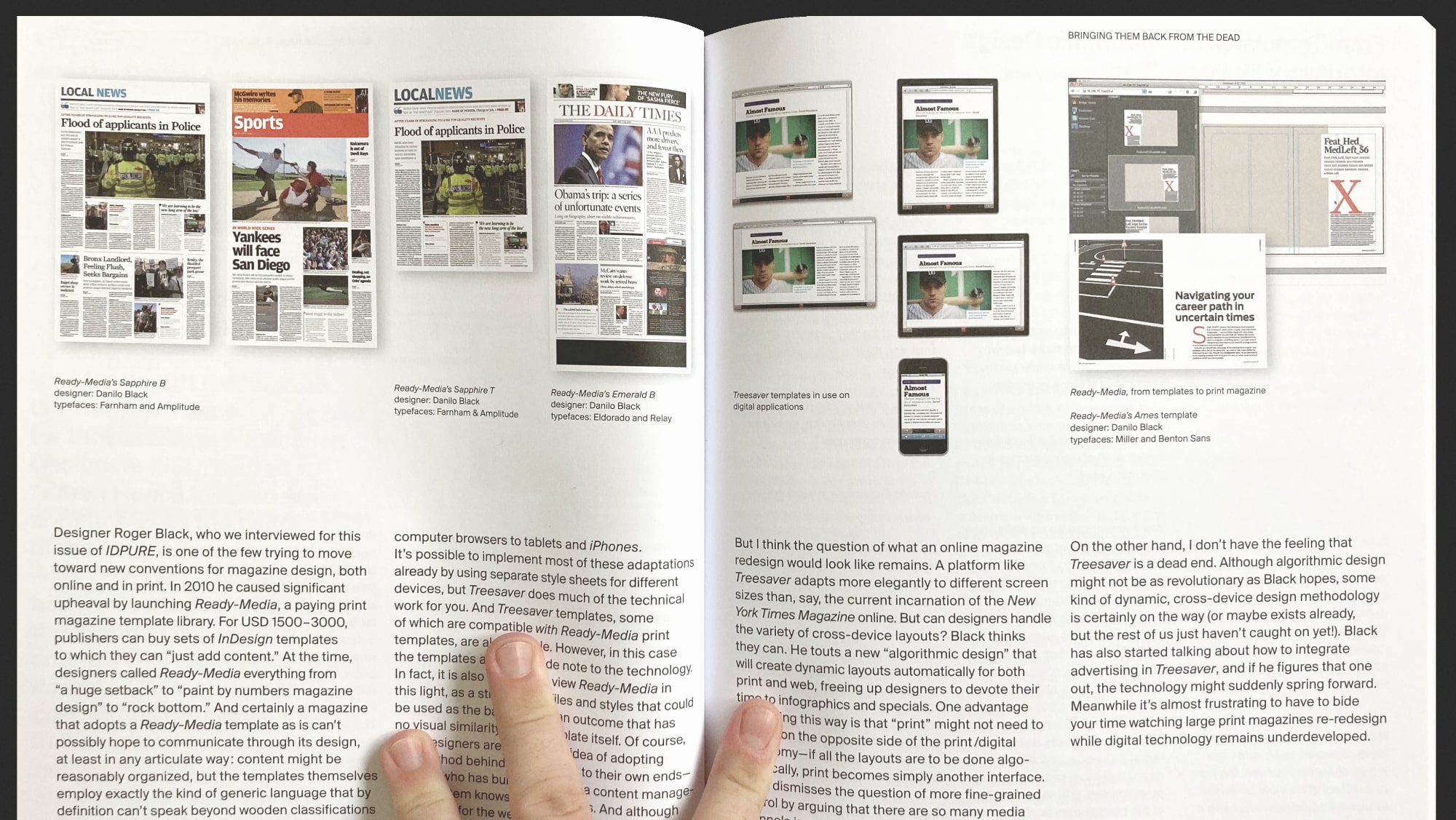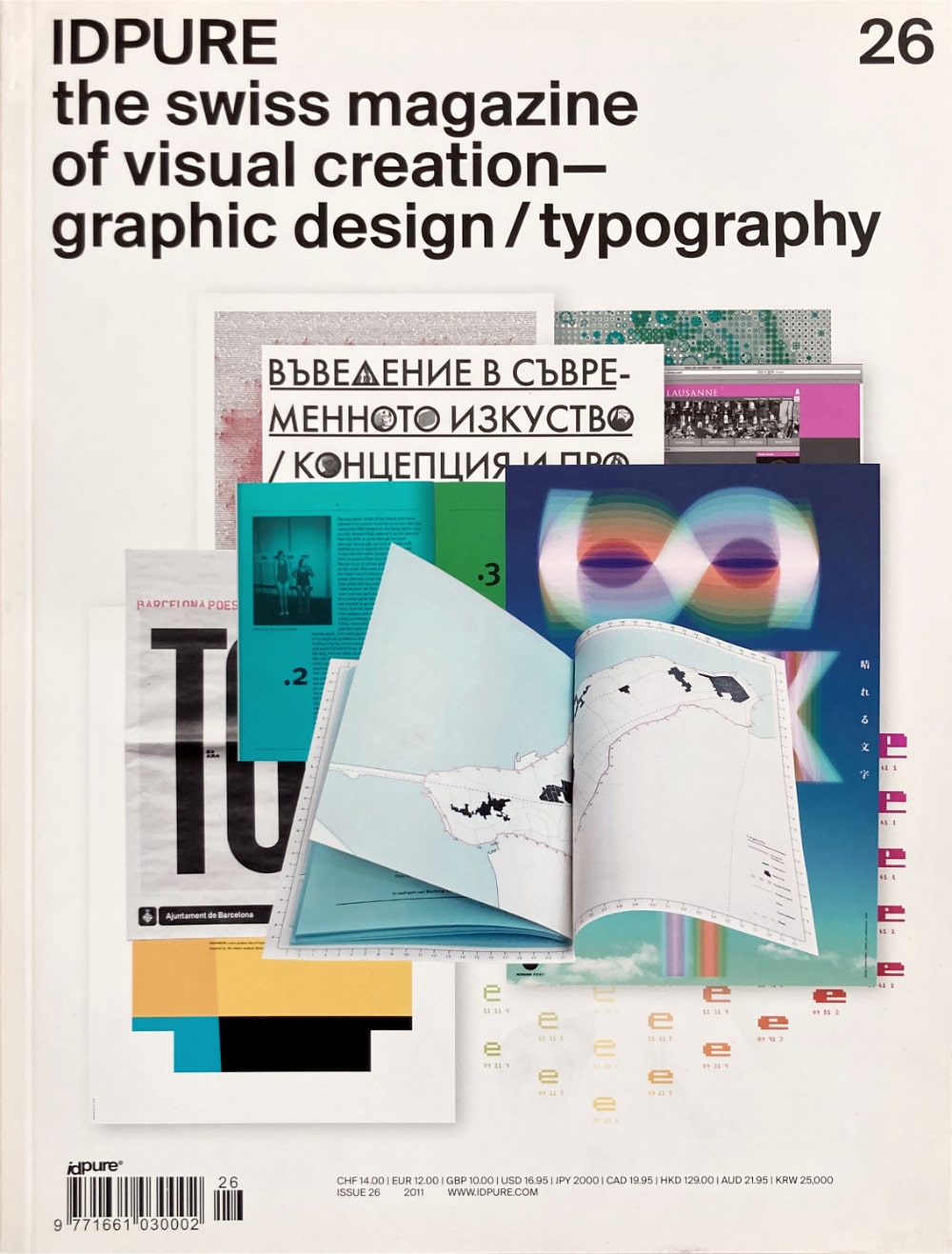 The current issue of IDPURE magazine leads with a couple of features on 'Magazine Designs and the Digital age'. Rather than dwelling on paper & printing techniques, the articles make a direct (and logical) leap to responsive design - or 'algorithmic design' as they refer to it.
There's already a lot of writing on the internet about responsive design from technical design perspectives, but until now I haven't encountered any that acknowledge the deeper editorial issues that arise from algorithmically-generated content combinations. The article & dialogue in IDPURE doesn't pretend to have any answers, instead they raise open-minded questions about digital content design and its relationship to the printed content it has disrupted.
If you're working with responsive design and editorial content try getting hold of a copy.
You can pretend it's 2005 and subscribe to my RSS feed