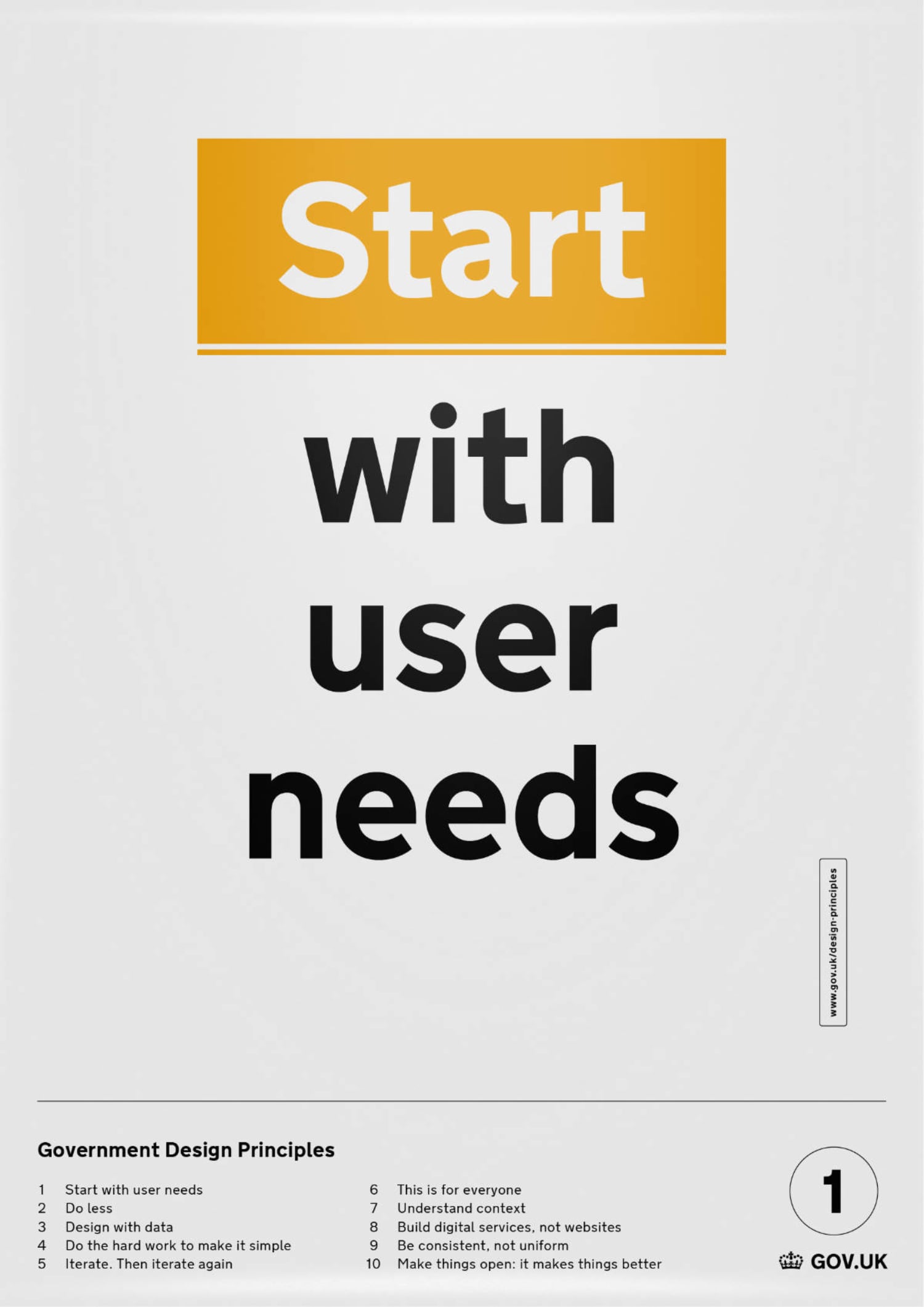 Start with user needs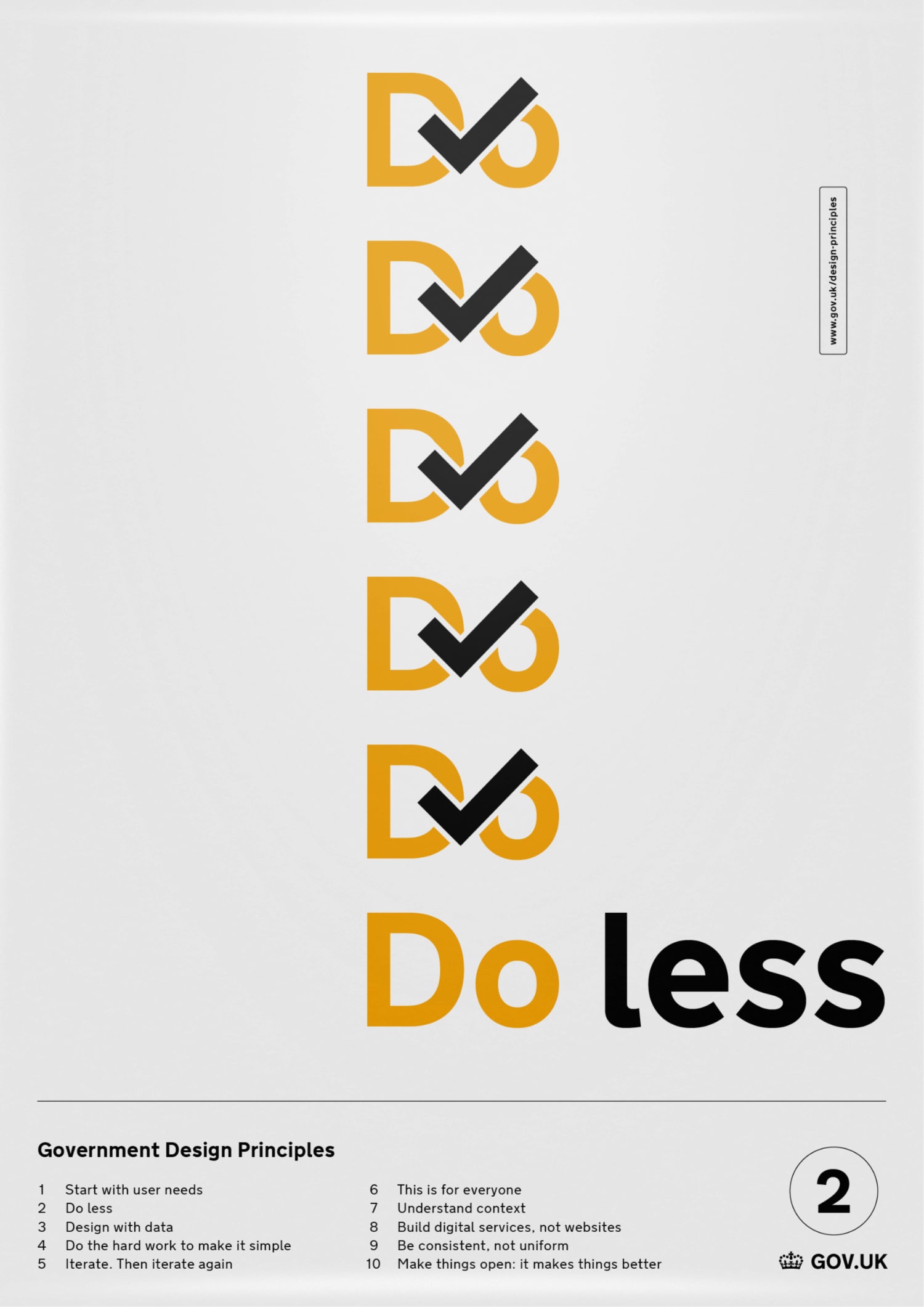 Do less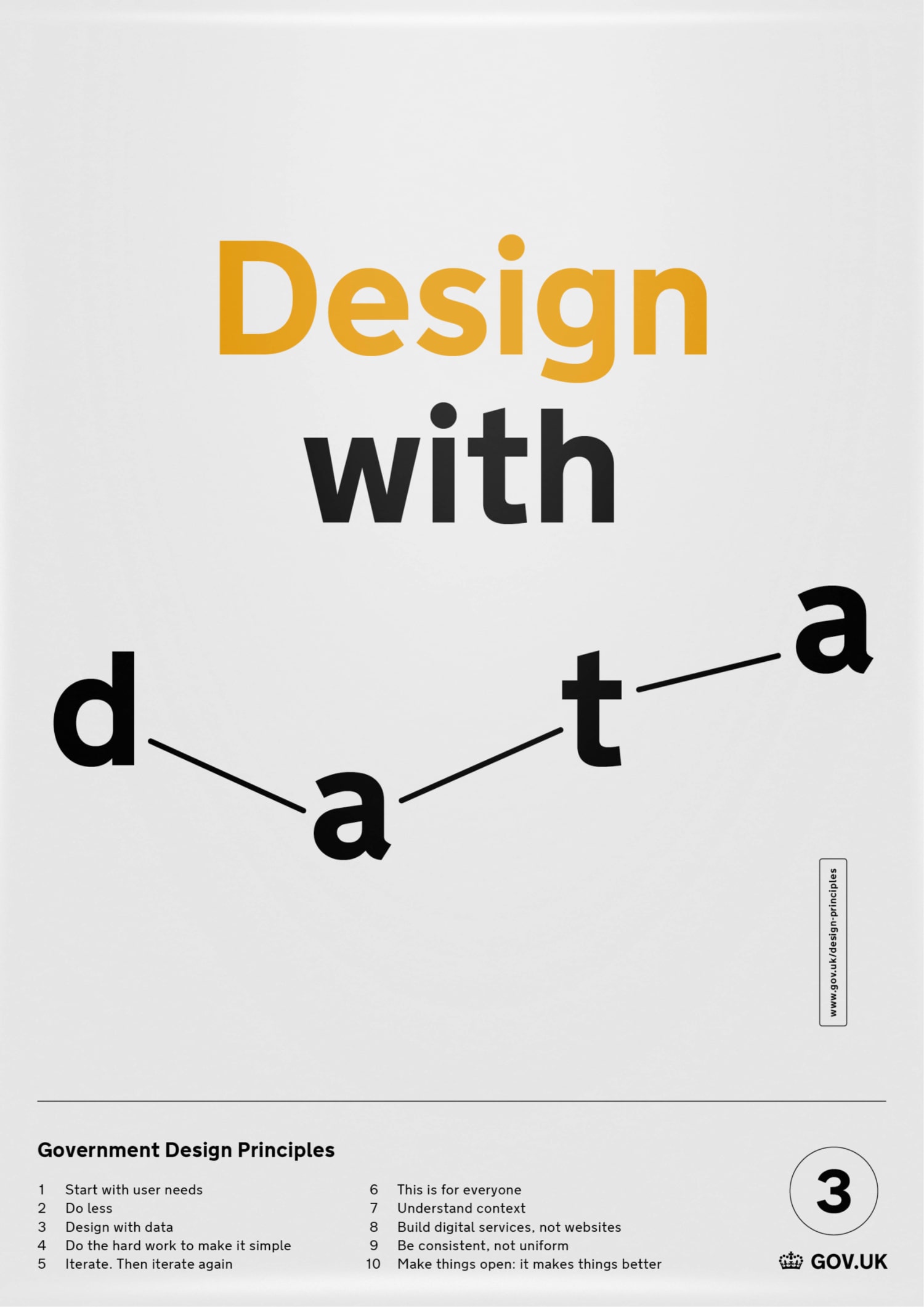 Design with data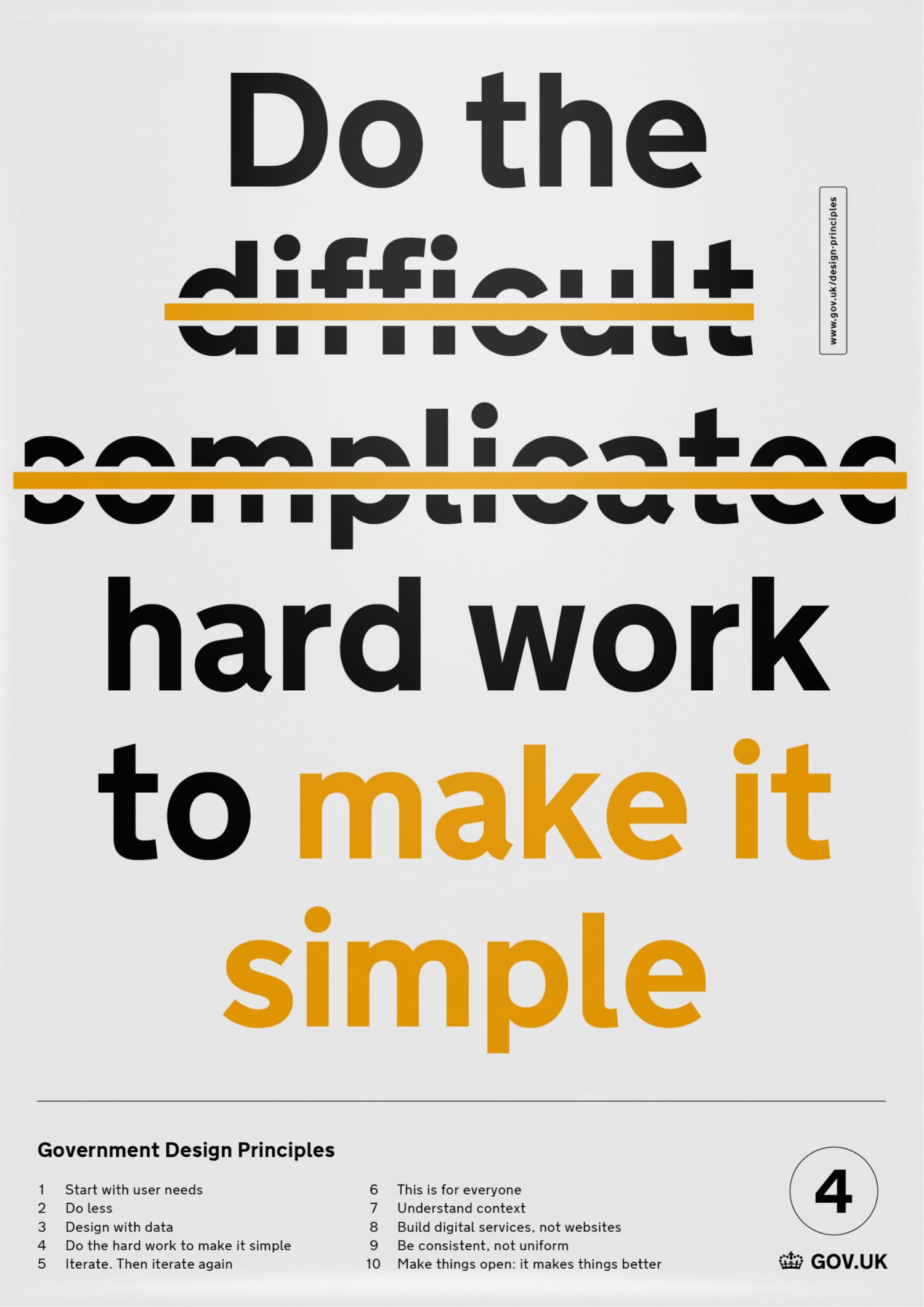 Do the hard work to make it simple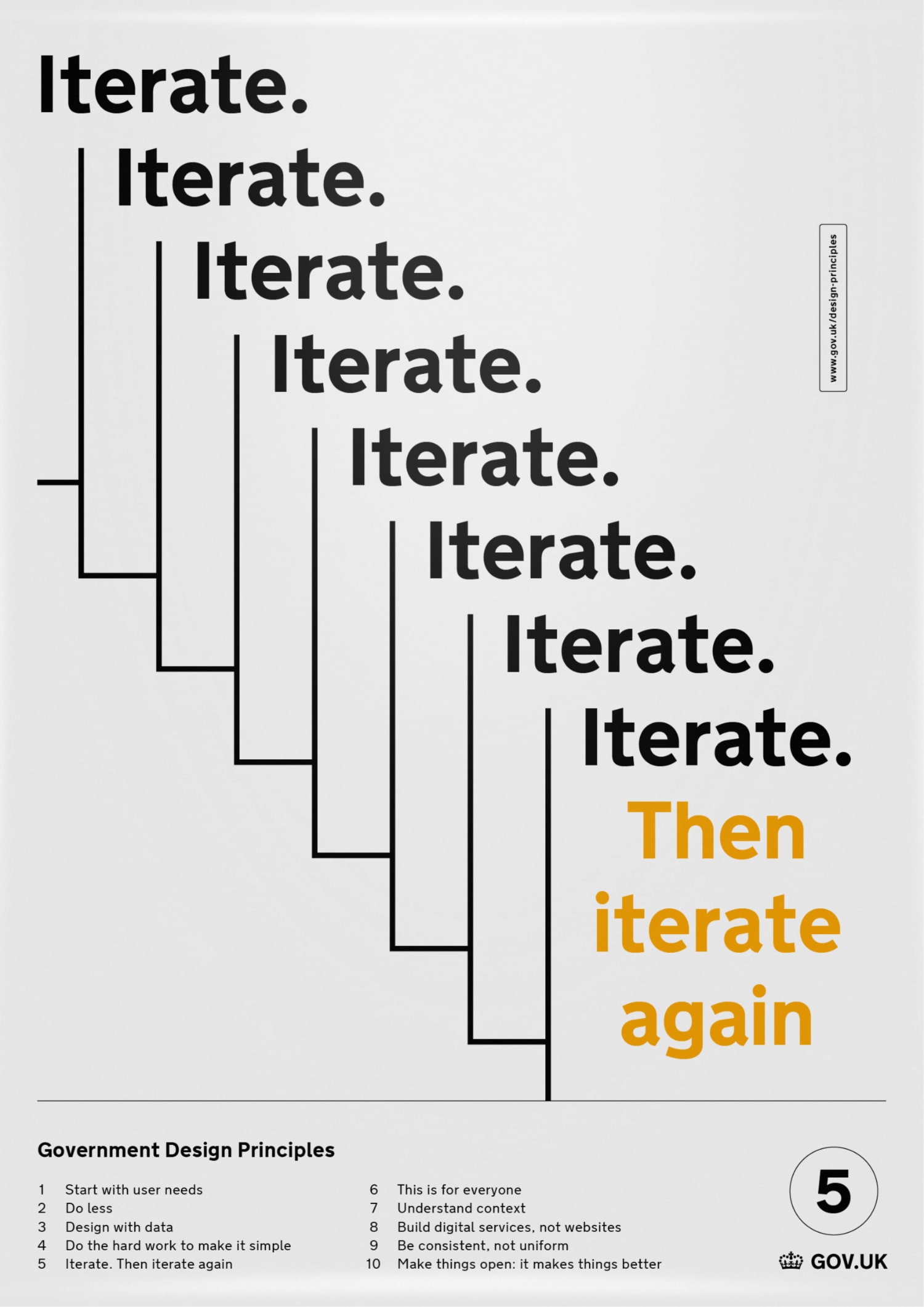 Iterate. Then iterate again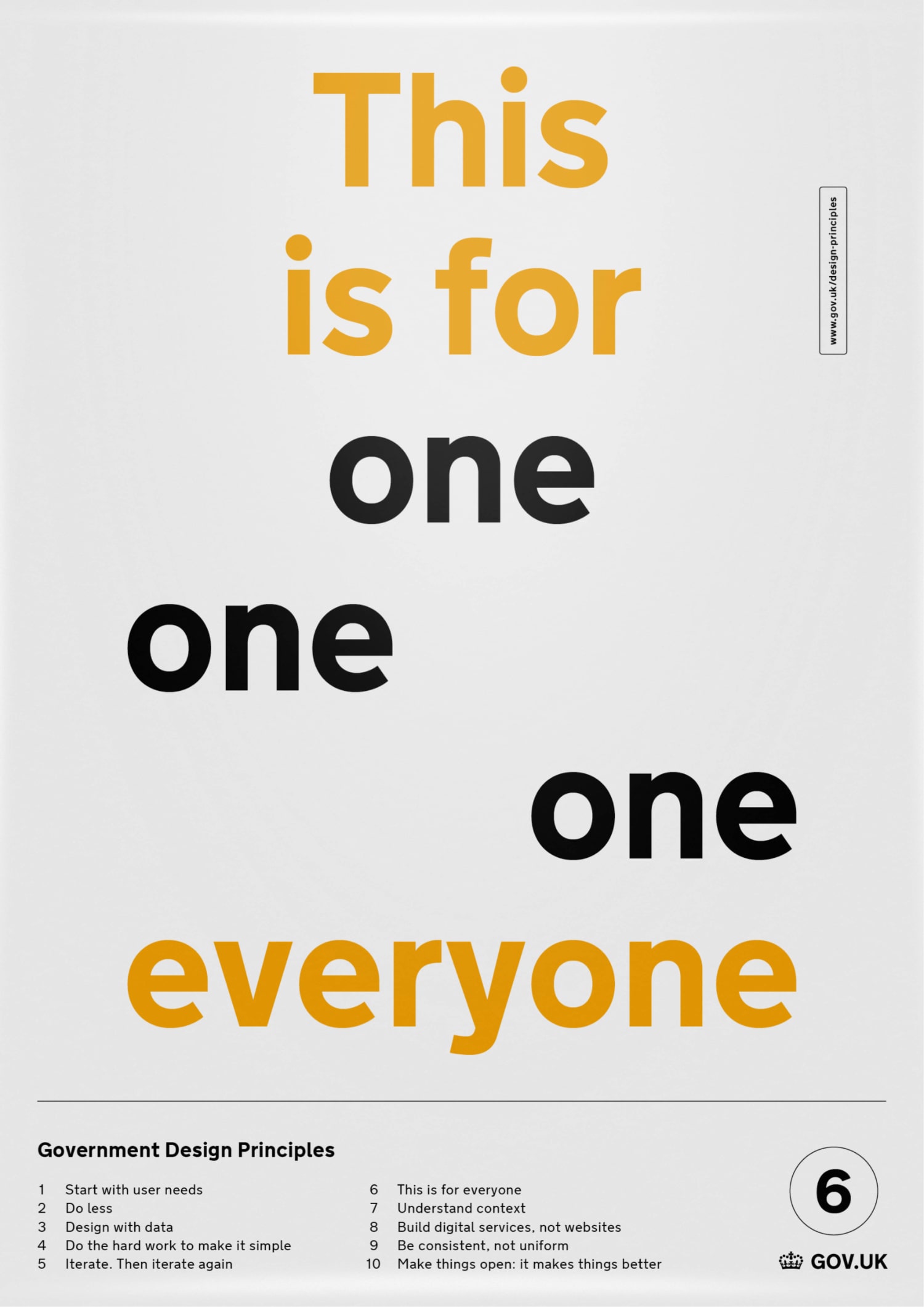 This is for everyone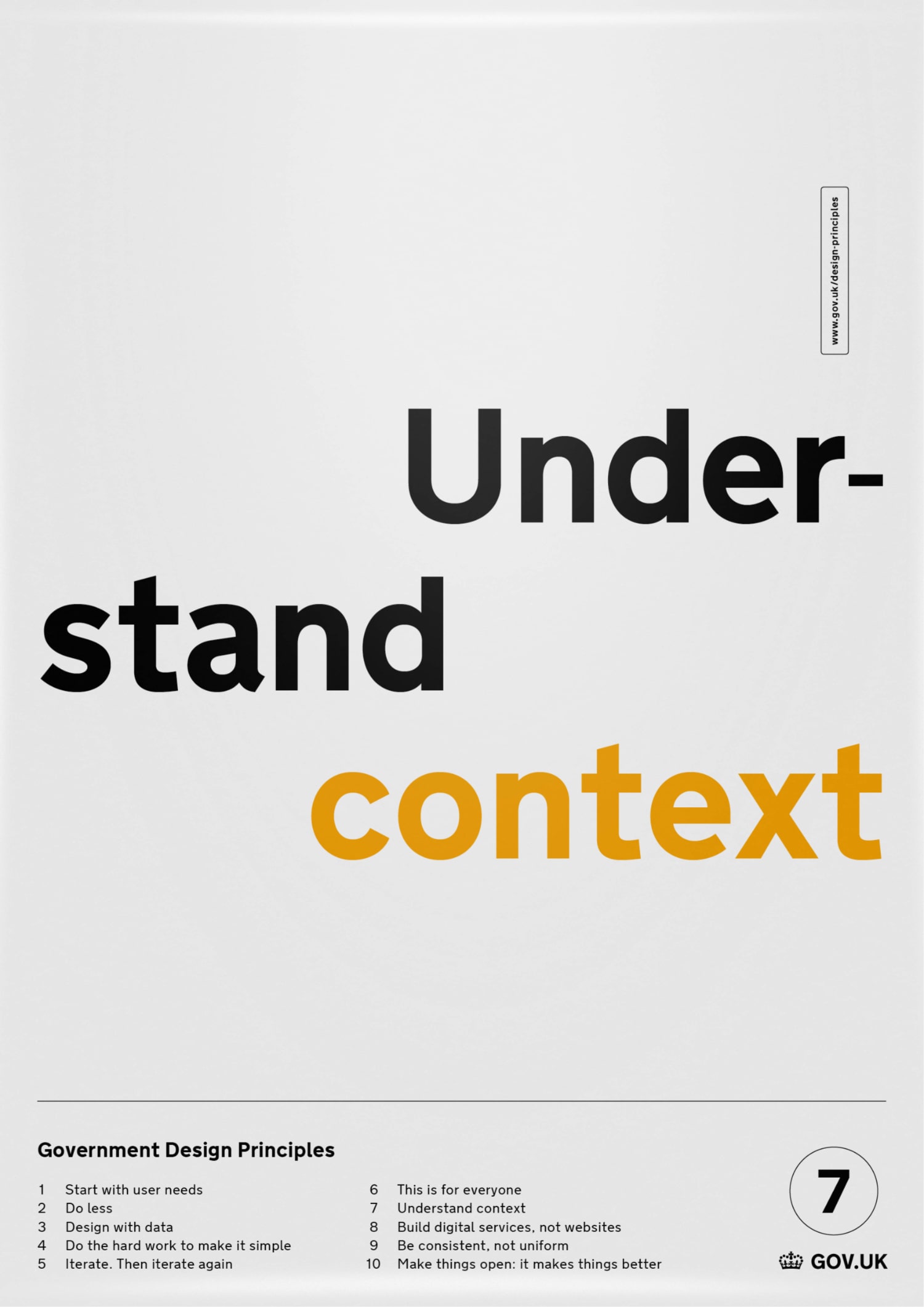 Understand context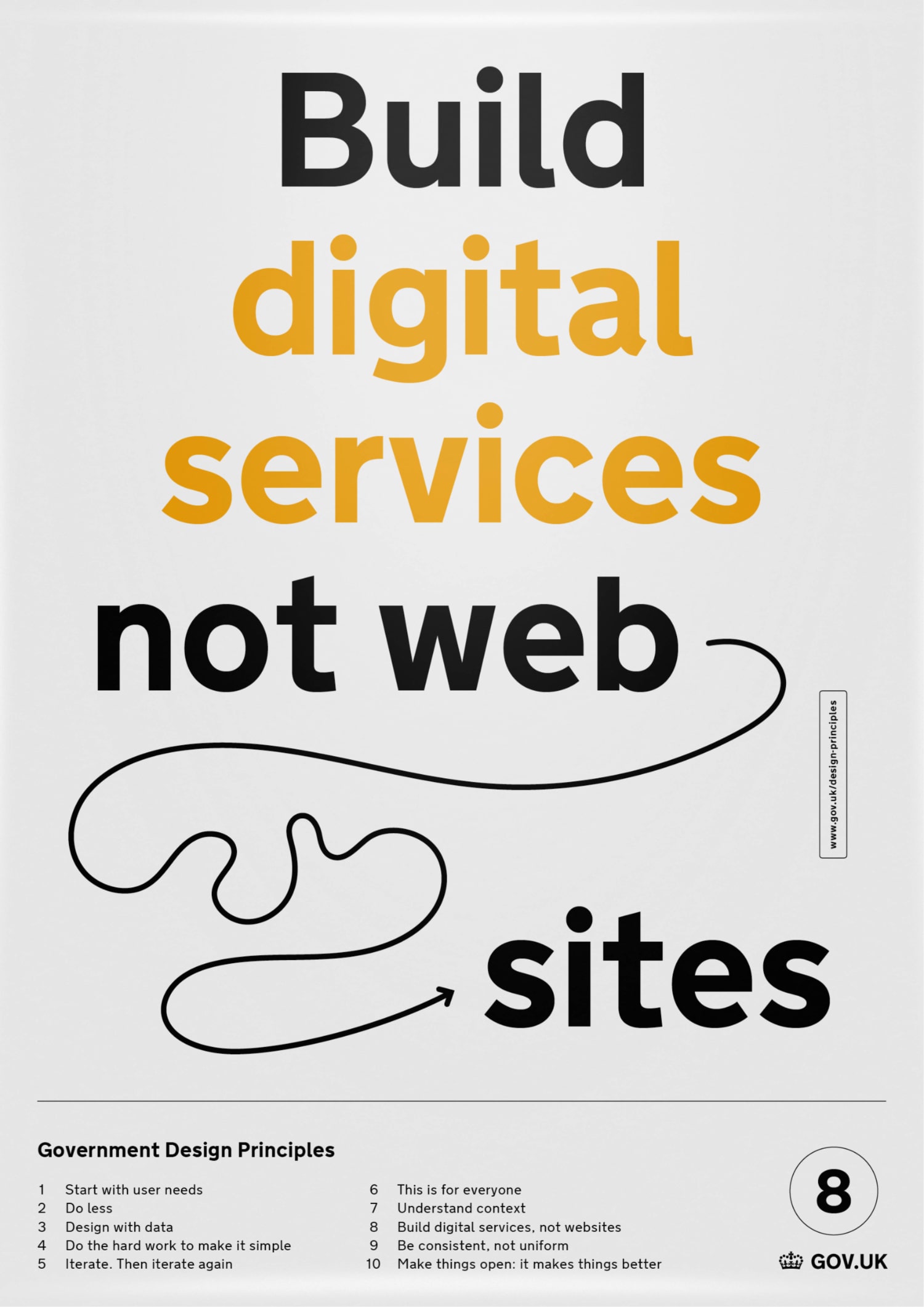 Build digital services not websites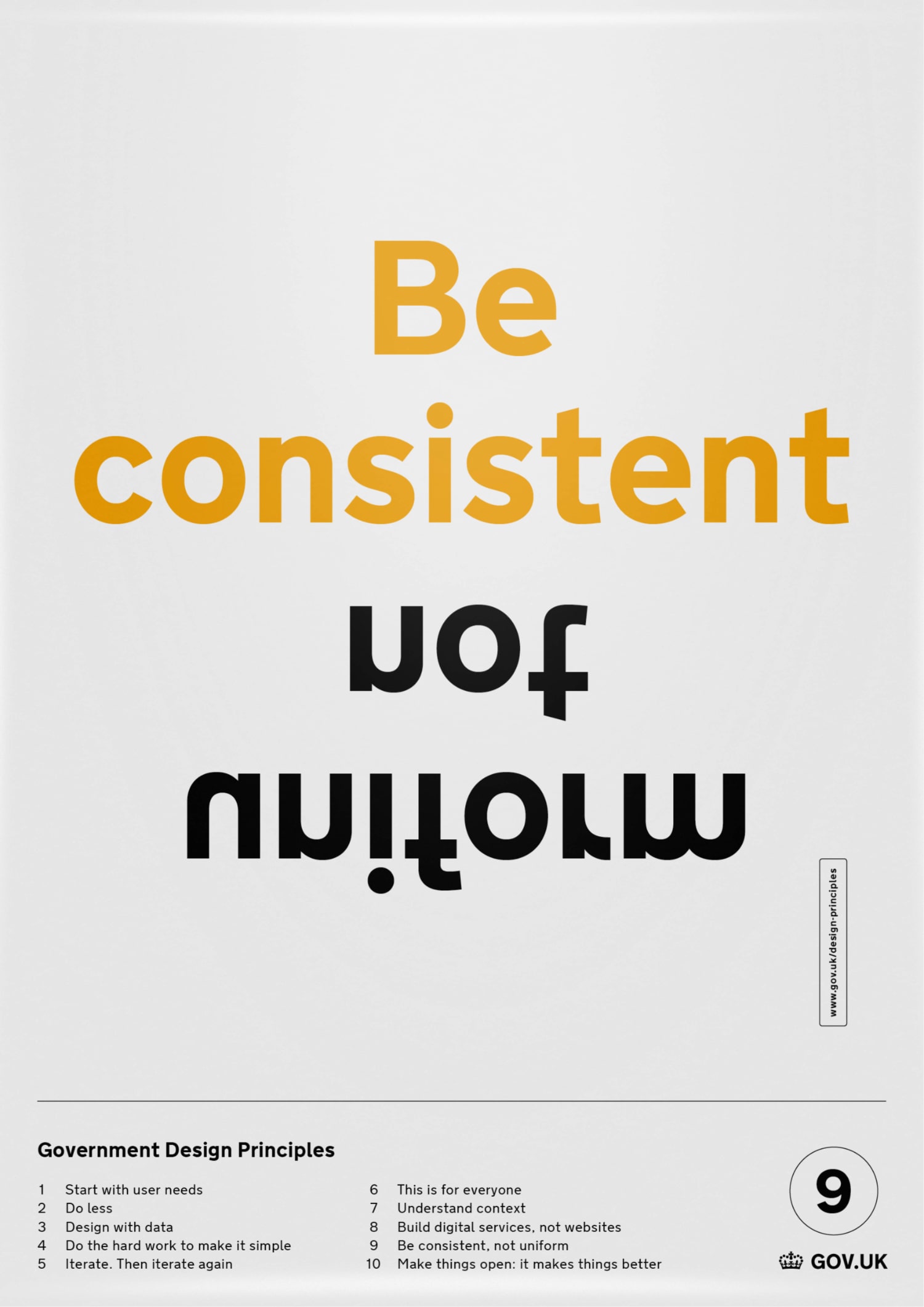 Be consistent not uniform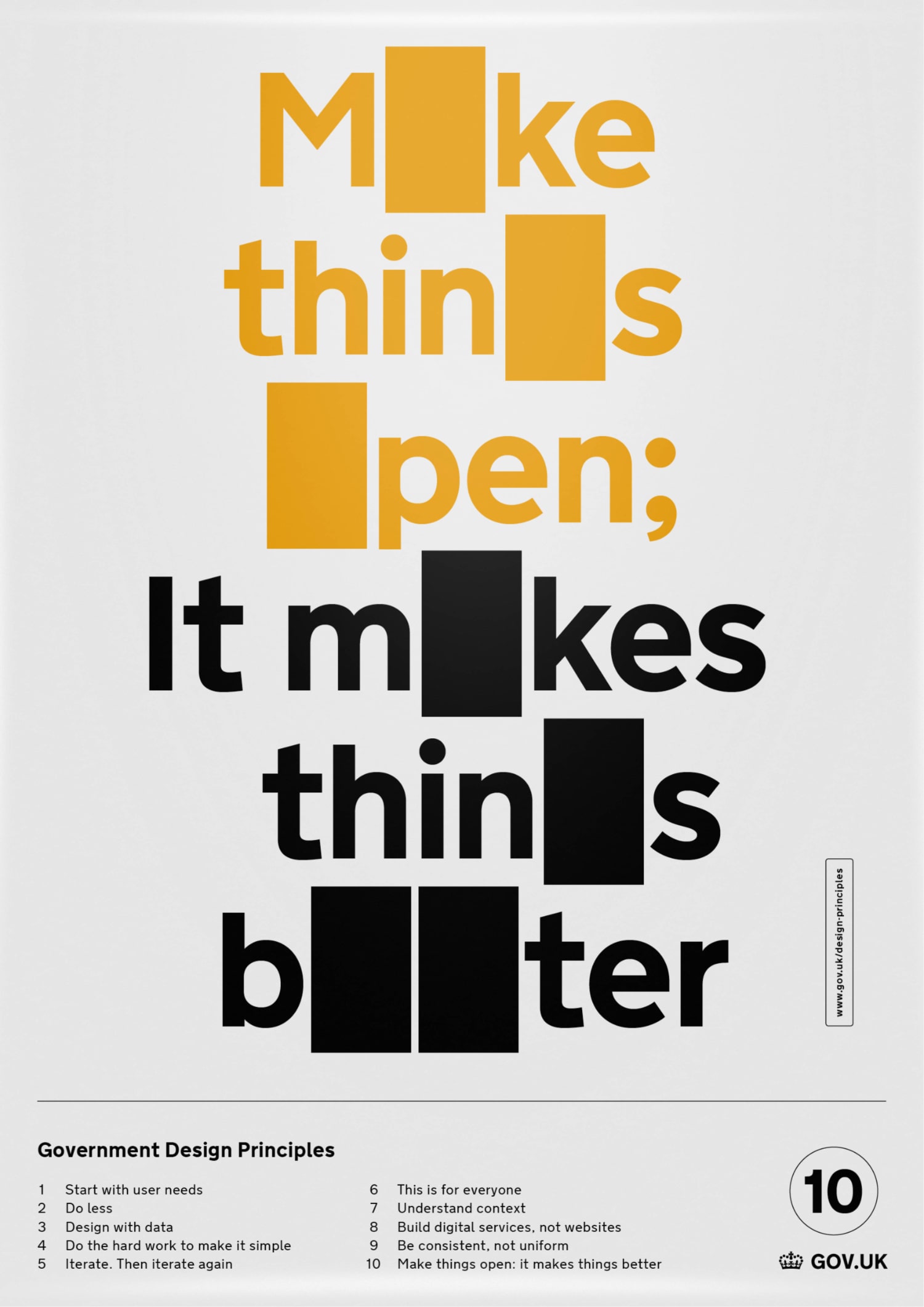 Make things open; it makes them better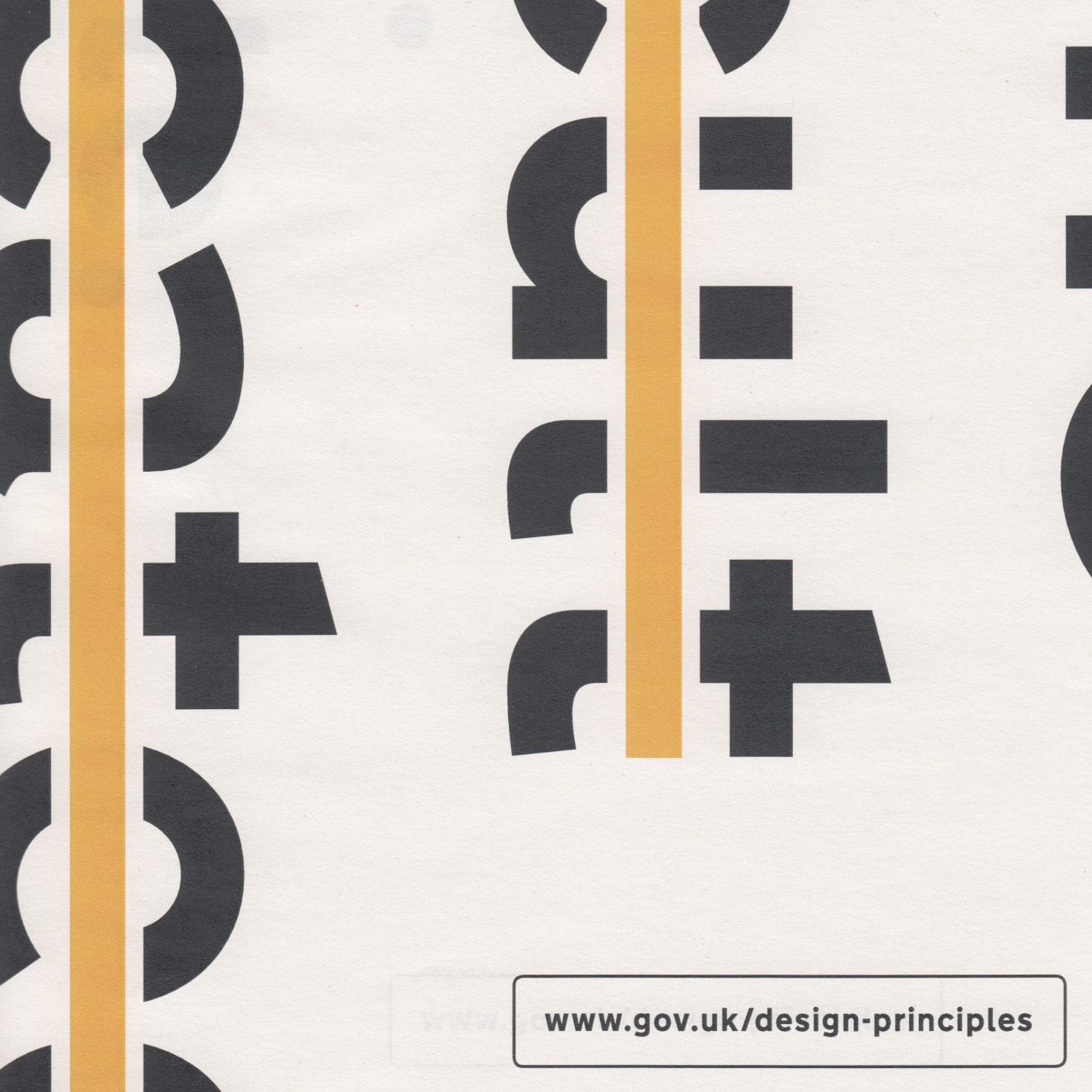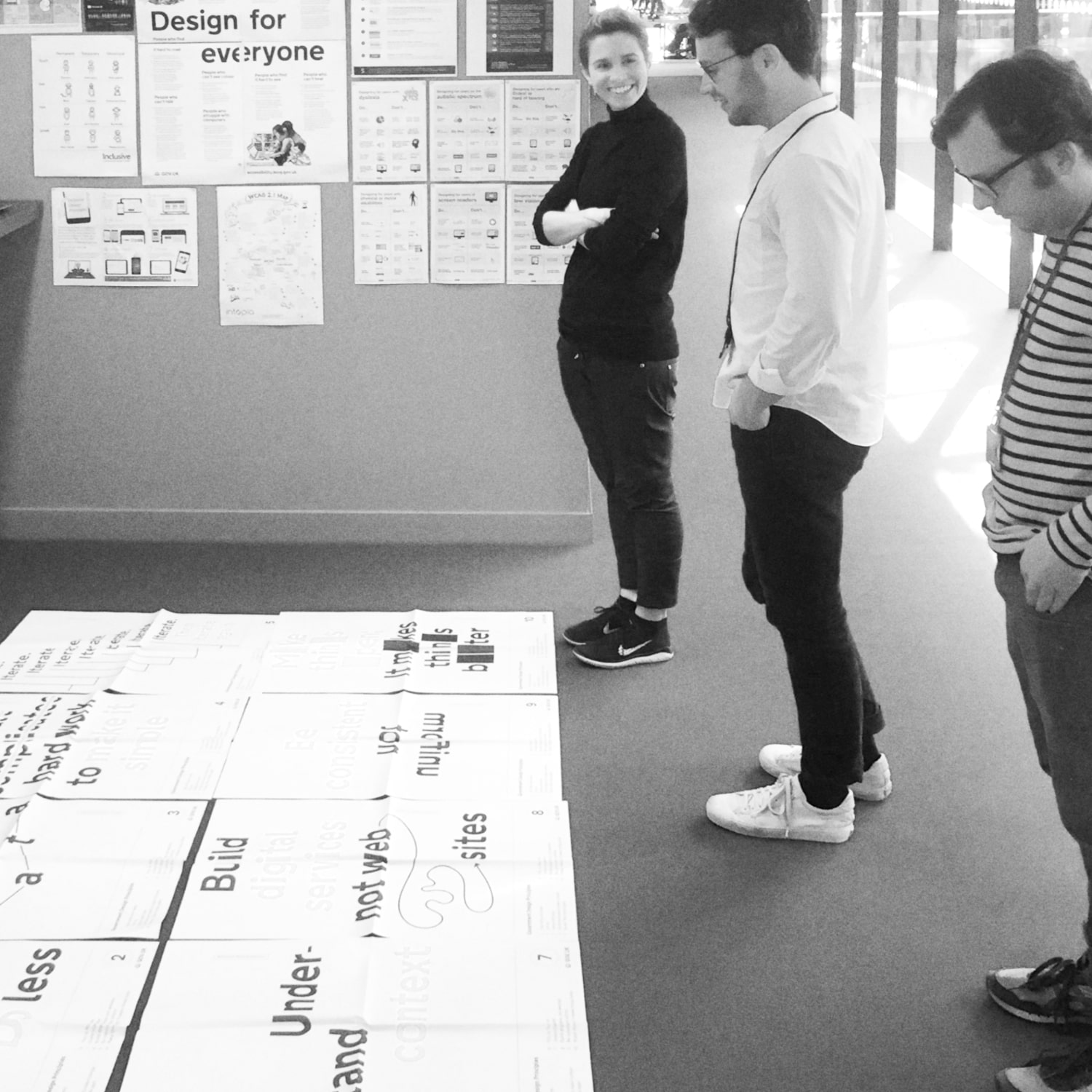 Government Design Principles posters
Creative direction and design for Government Digital Service
2019 — 2019
As our work evolved, we updated the Design Principles to reflect that their scope had expanded beyond GDS to be adopted across the UK government. Eventually, the original posters felt out of date.
I decided to share designing the new posters with the designers who regularly did graphic design work at GDS, rather than doing them all myself. Sharing the job felt like a better reflection of how GDS designs products, services and patterns.
I handled the art direction and did the final art working (for consistency). The posters were made to be downloaded and printed on cheap office printers, though we did a short run on larger formats through Newspaper Club. Translated versions have been created by numerous governments around the world, and my blog post about them was read by over 10,000 people in the first week. See also: GOV.UK Design Principles.
---
With design from Mia Allers, Laurence Berry, Lou Downe, Ralph Hawkins, Stephen McCarthy, Christopher Thomas, Michael Thomas, Alex Torrance and Sonia Turcotte, and additional design direction from Lou Downe.