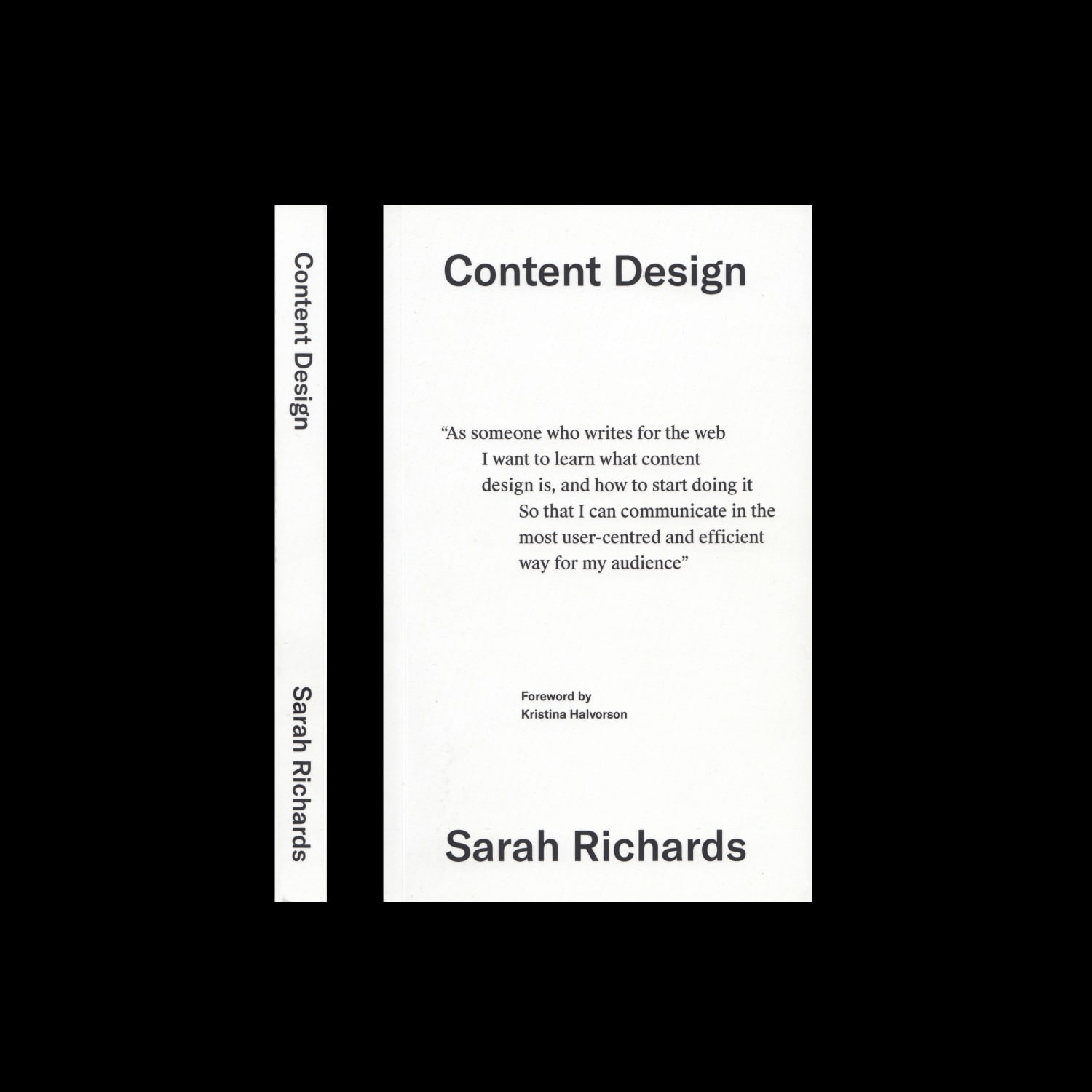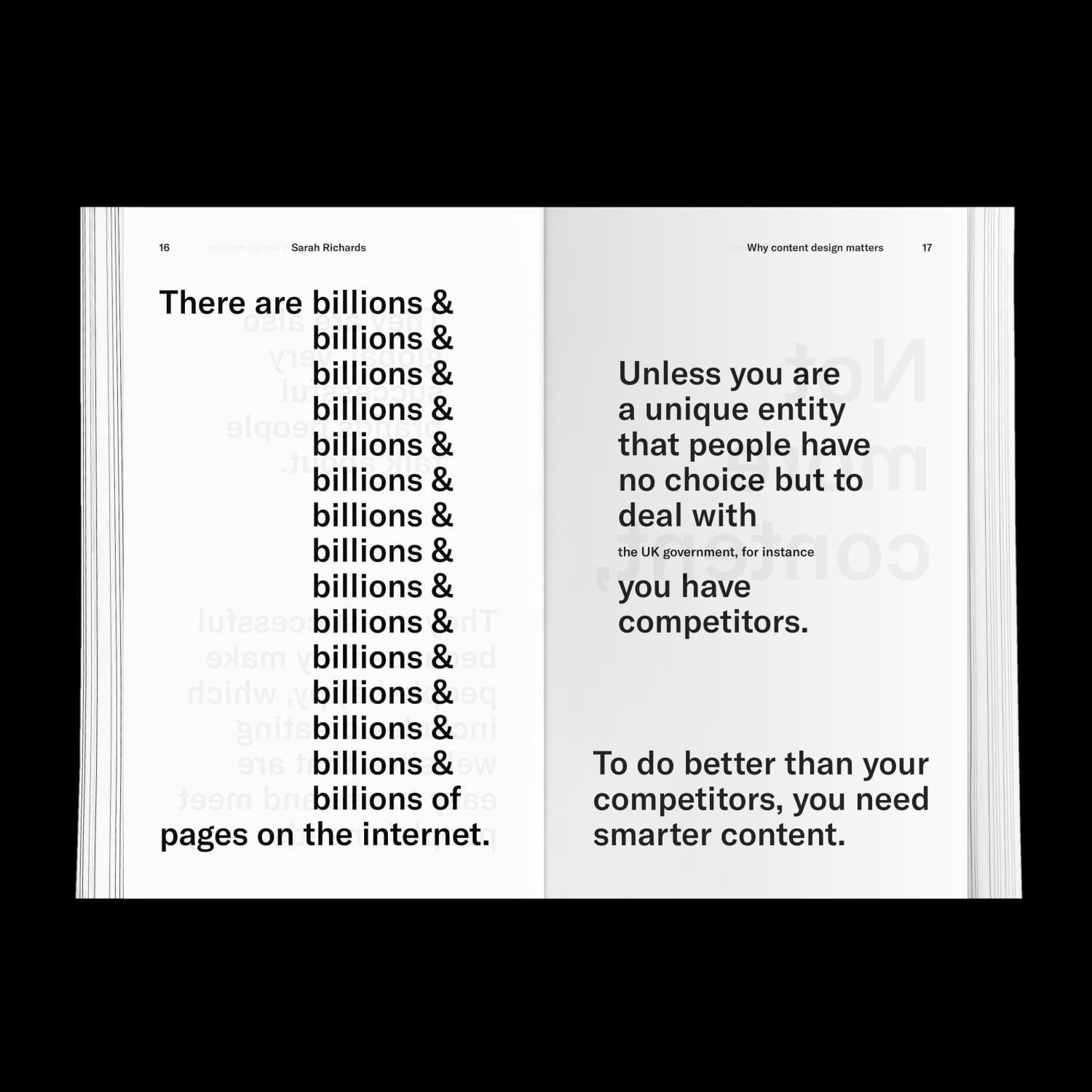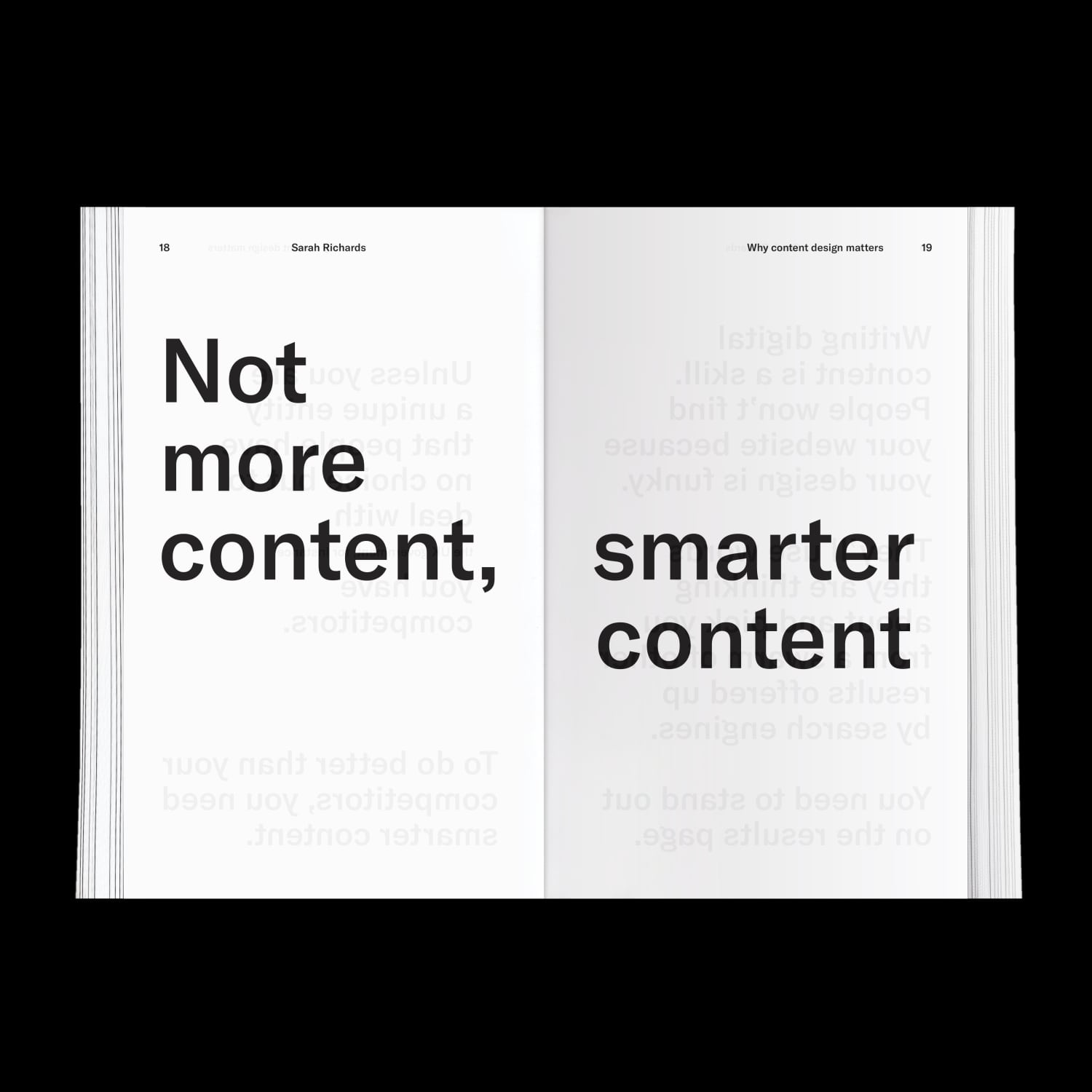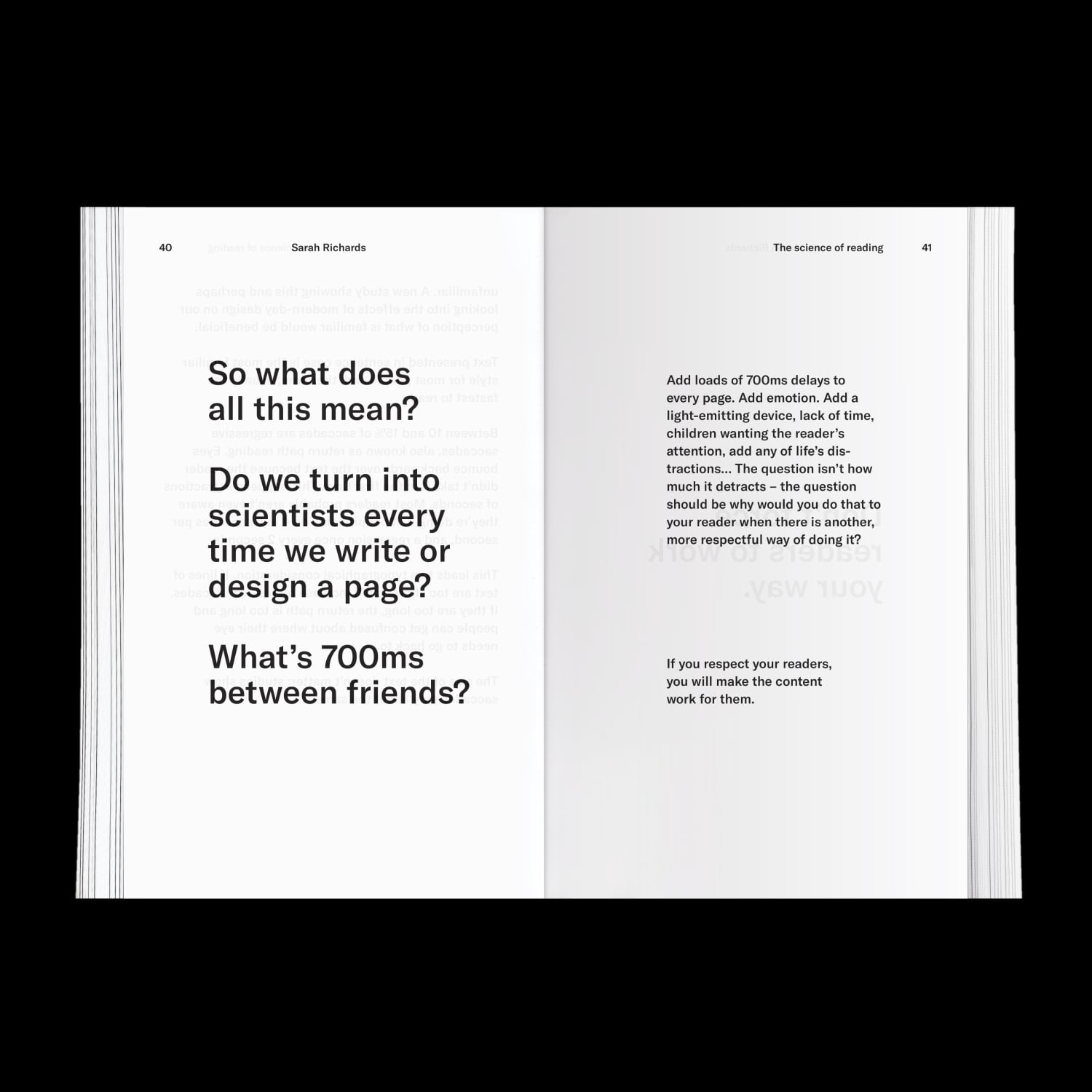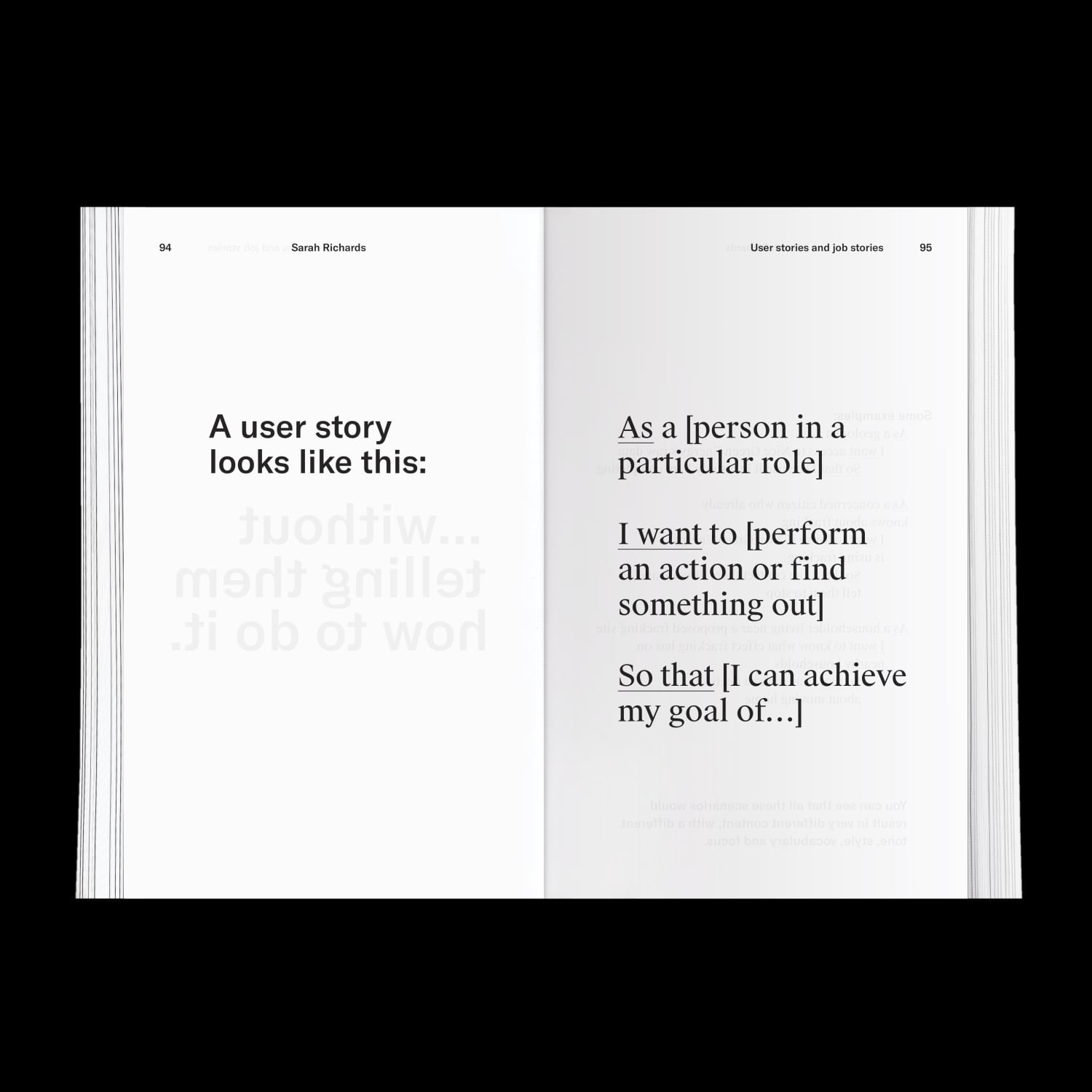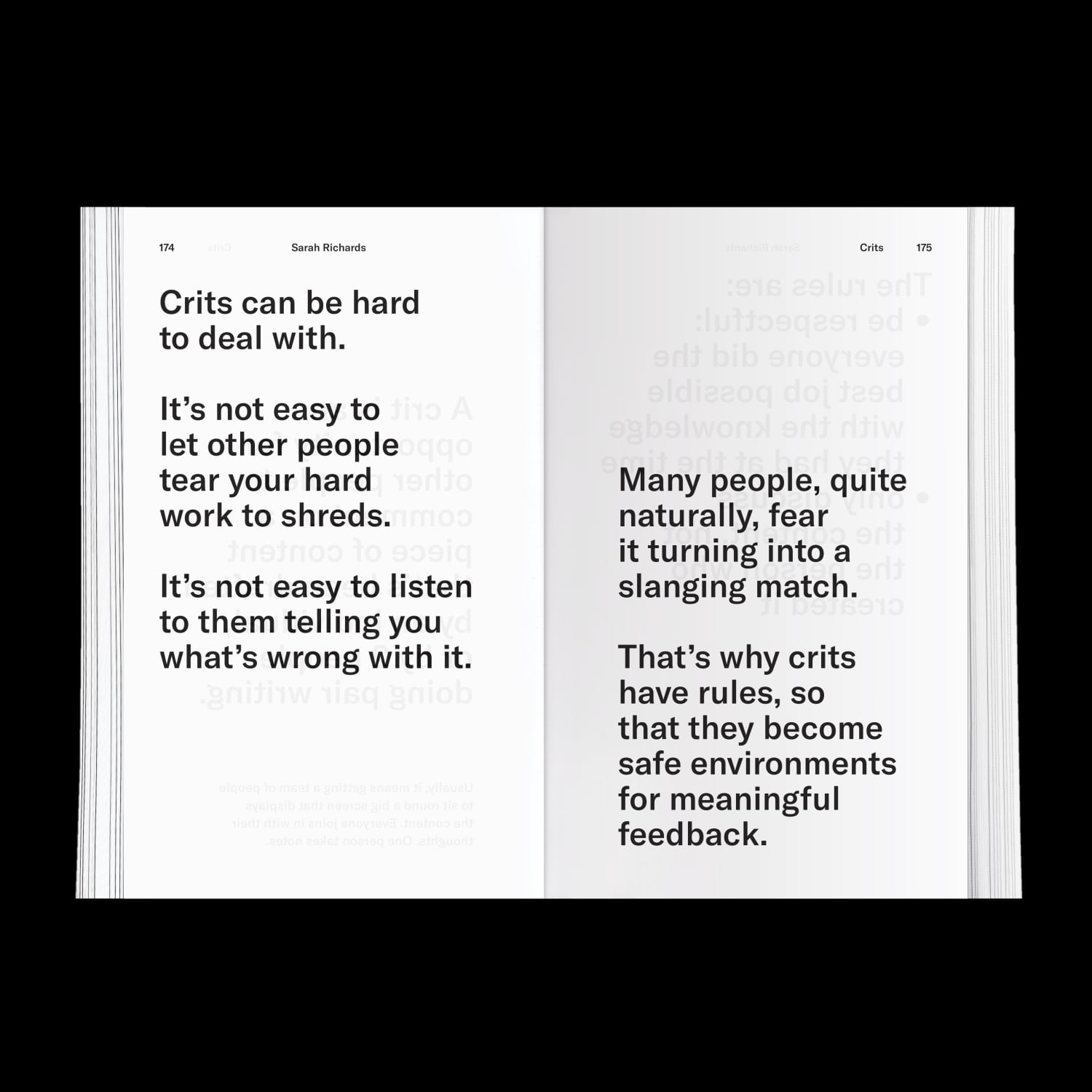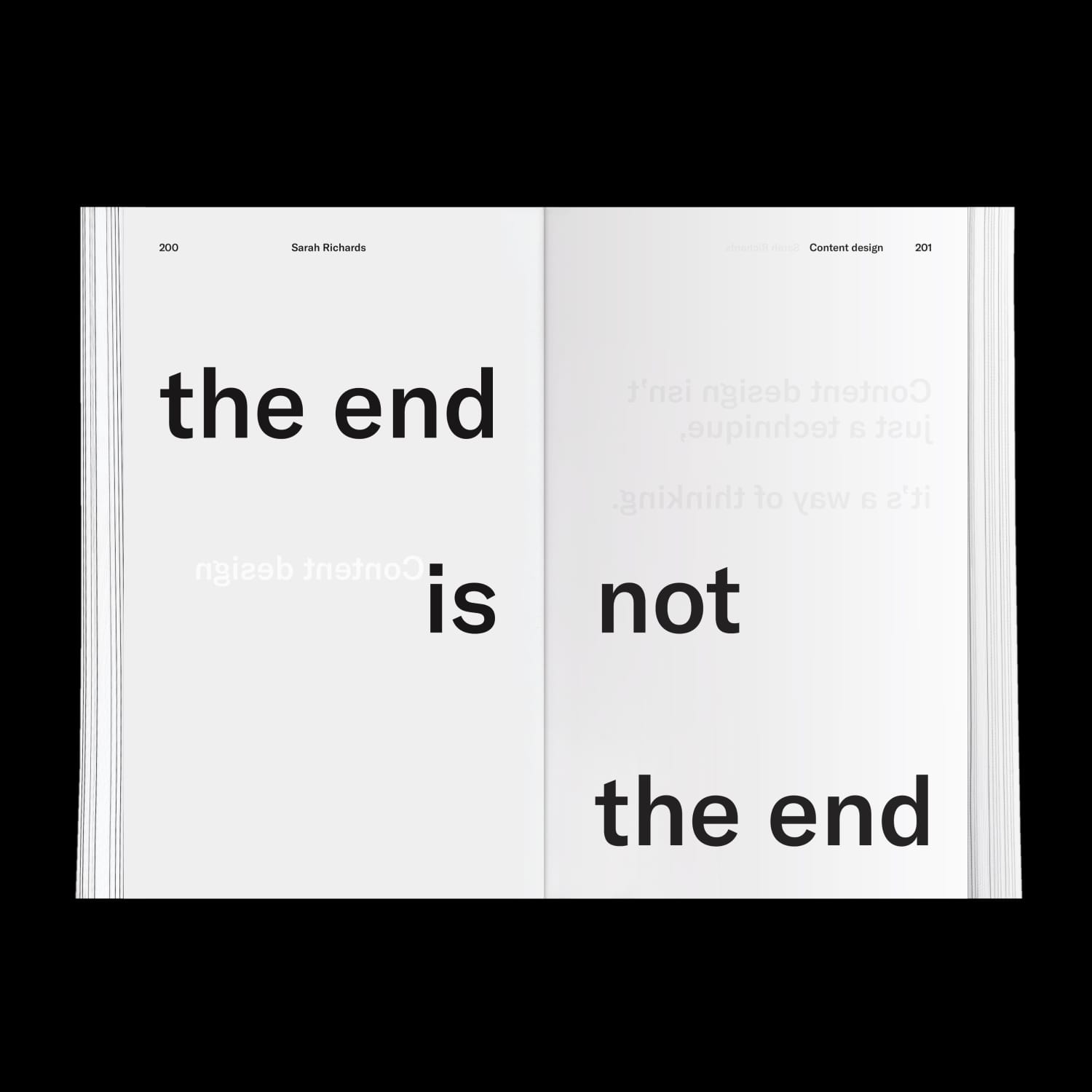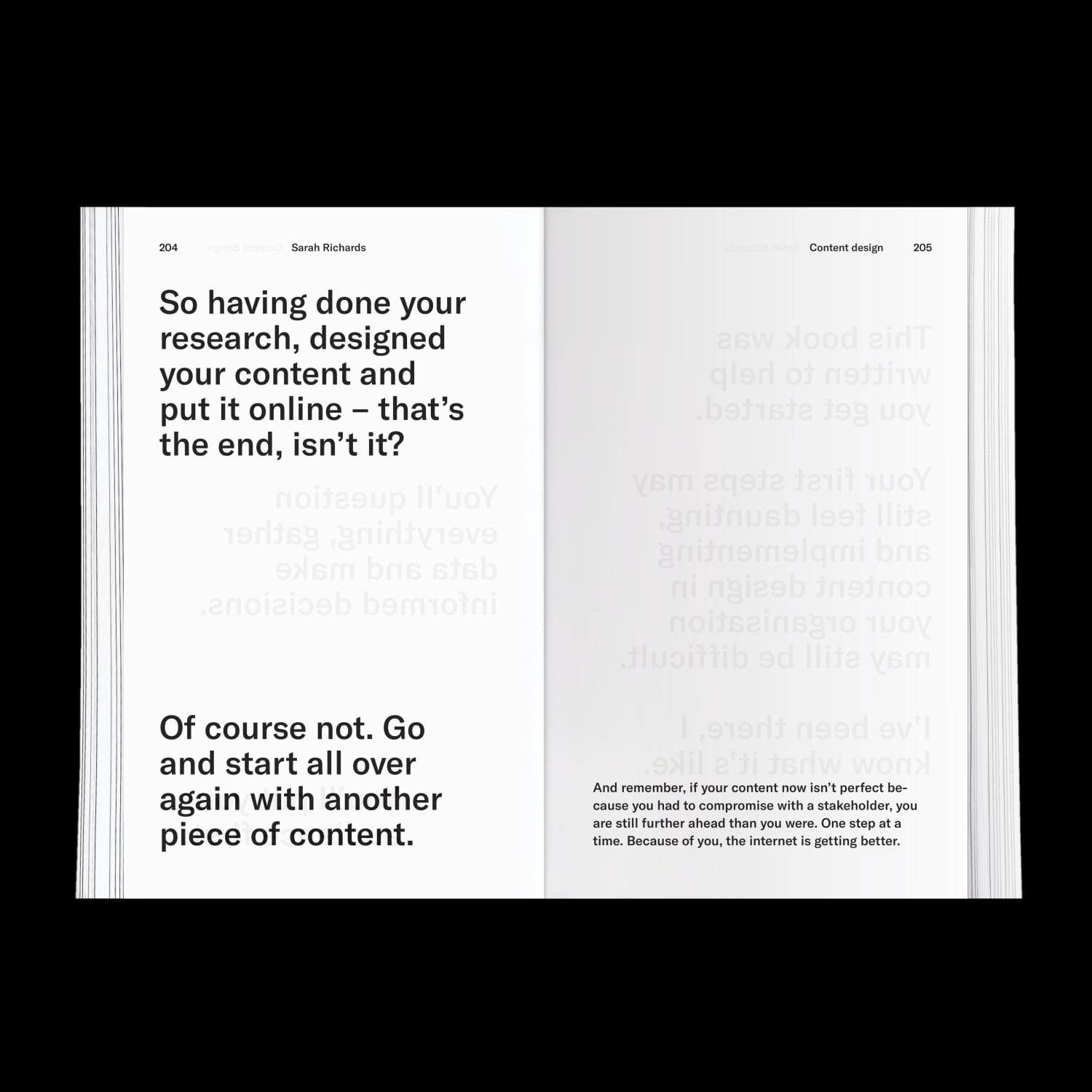 Content Design book
Creative direction and design for Sarah Richards
2017 — 2017
Sarah wanted her book to look different to standard tech-industry textbooks. Doing a bit of design research, I was reminded of Marshall McLuhan's The Medium is the Massage. I had the idea that we could use the structure of Sarah's writing to illustrate its own meaning.
Working with her editor Giles we sculpted large sections of the book into kinetic mini-posters, which proved very popular on instagram and twitter.
Many of the spreads have since been adapted into posters, and have been translated in several languages.
---
With Sarah Richards and Giles Turnbull.