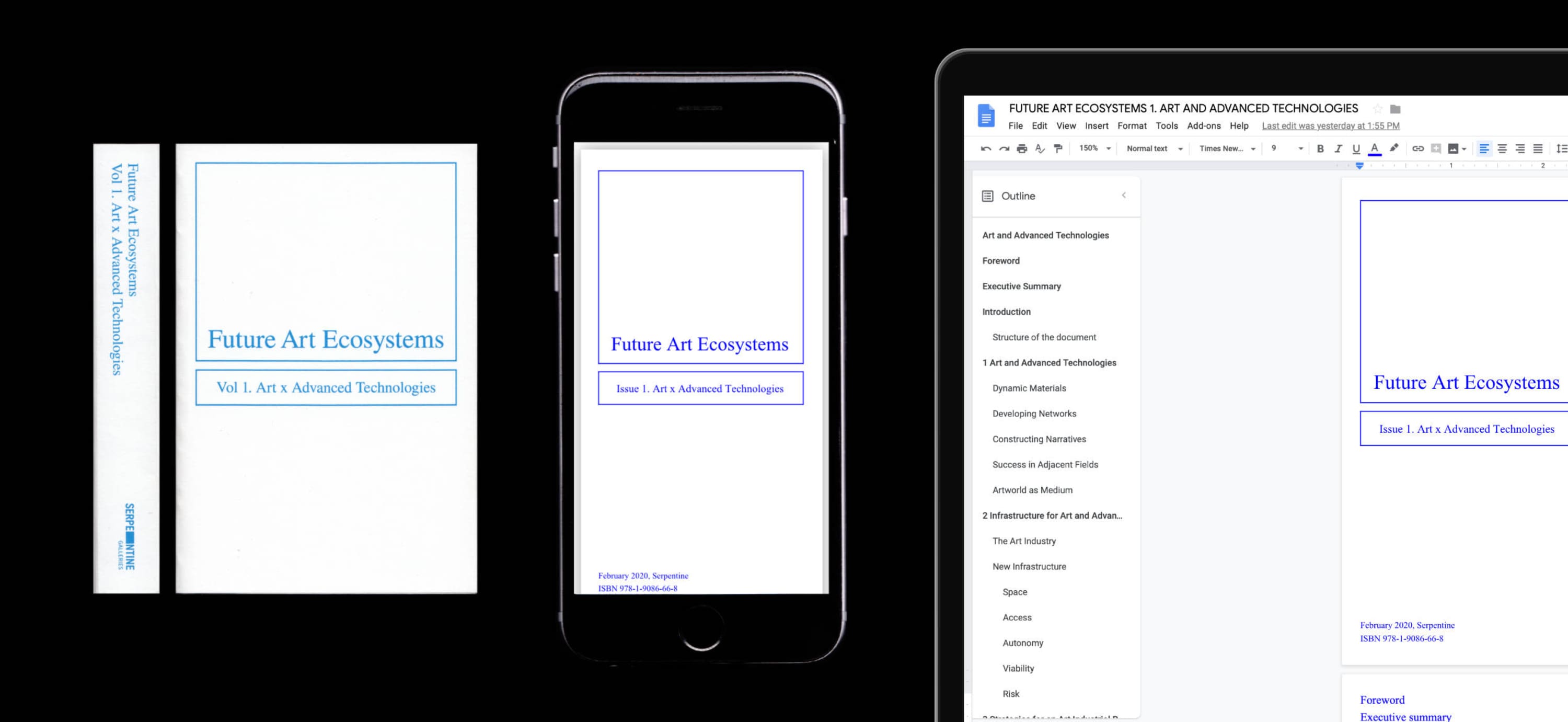 To distribute it efficiently online, Future Art Ecosystems was written, edited, designed and distributed in a smartphone-optimised googledoc, which we then printed as an iphone-sized book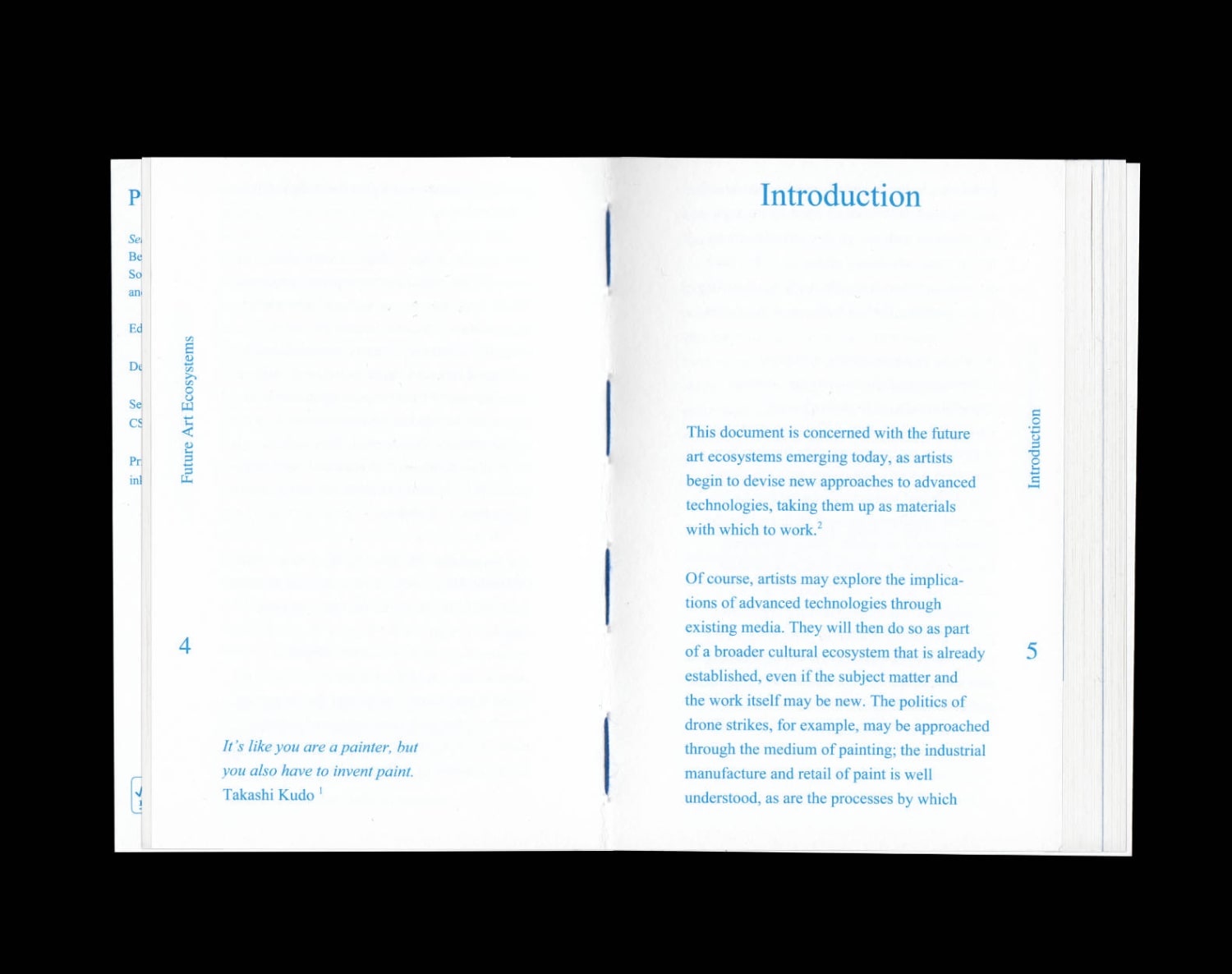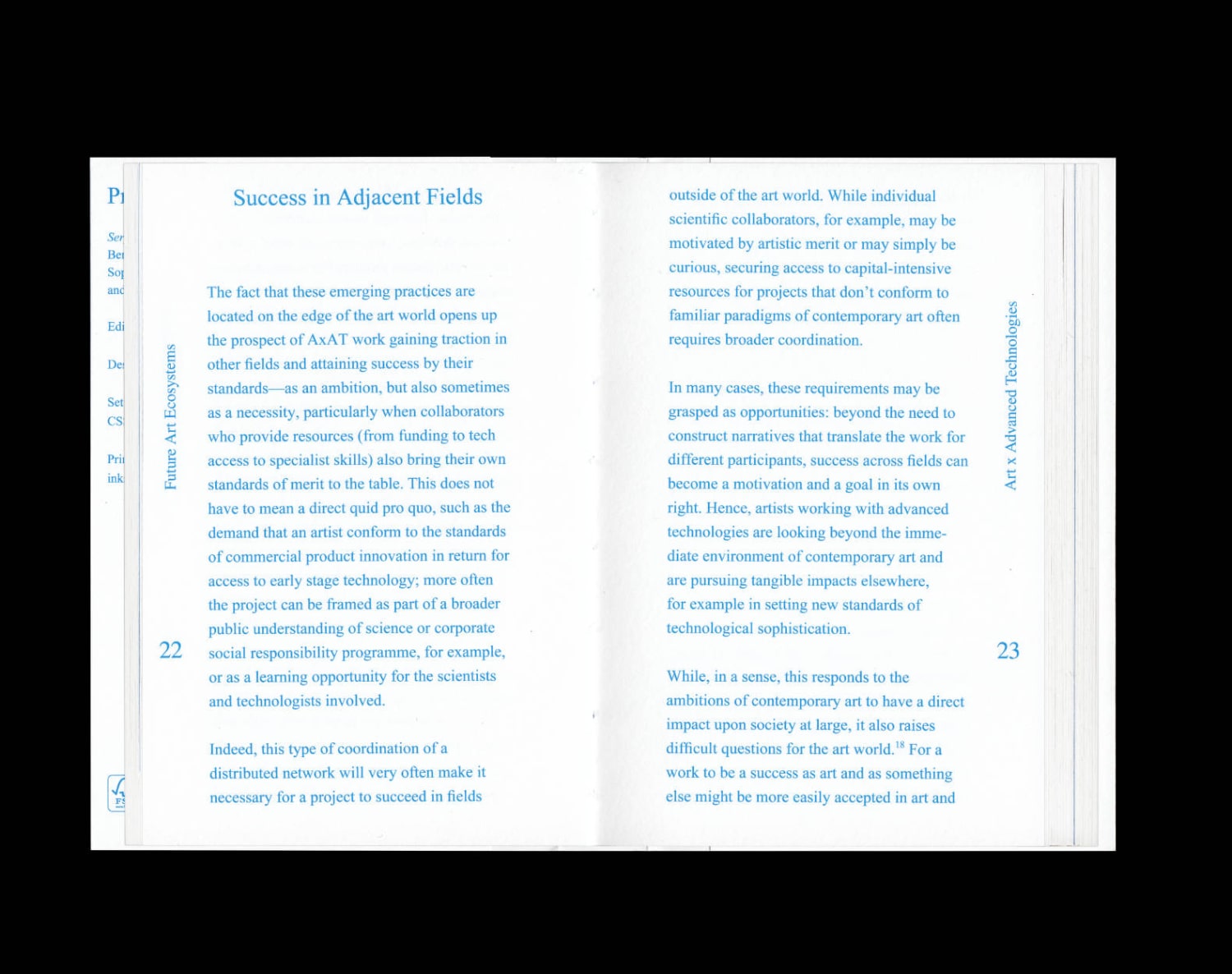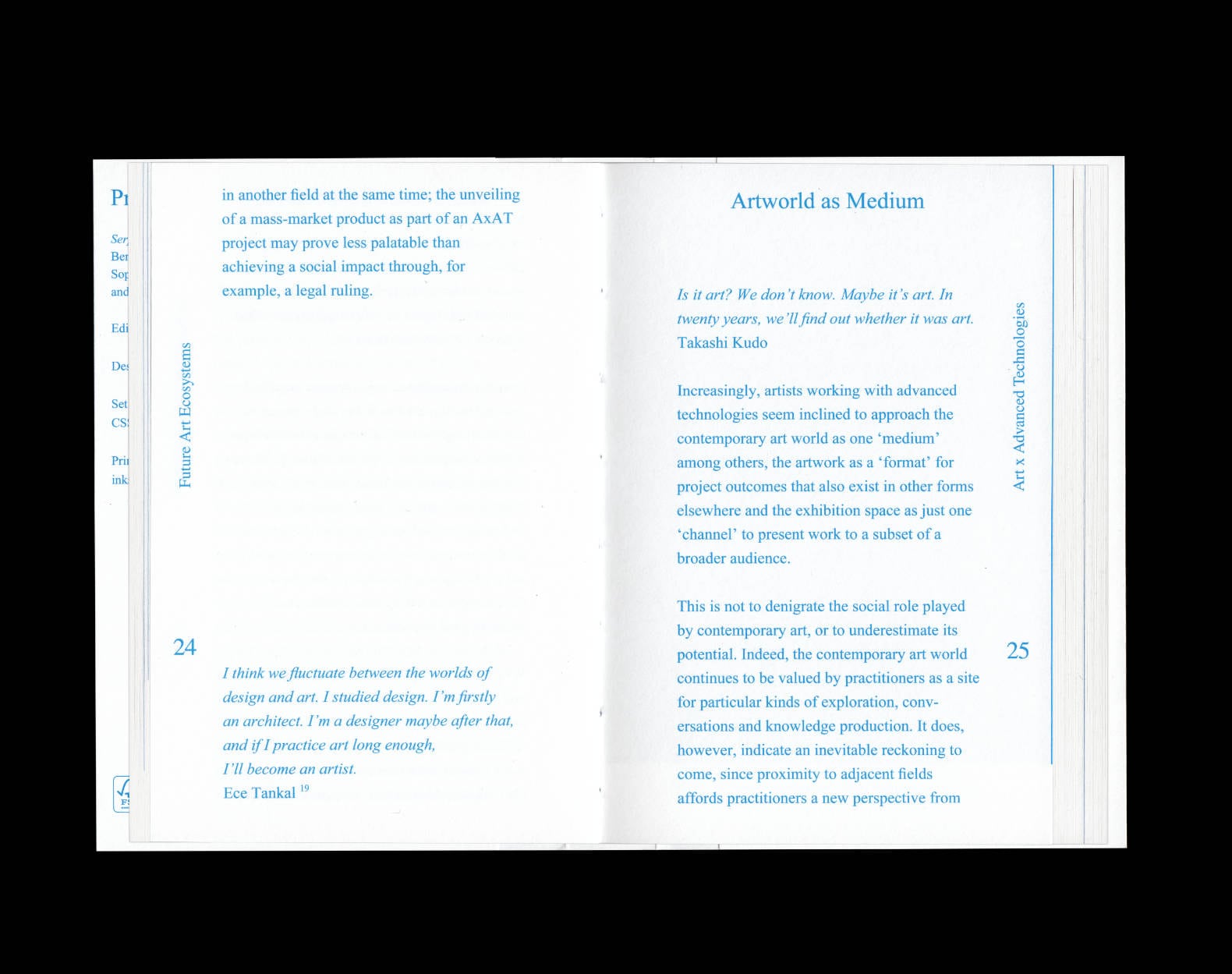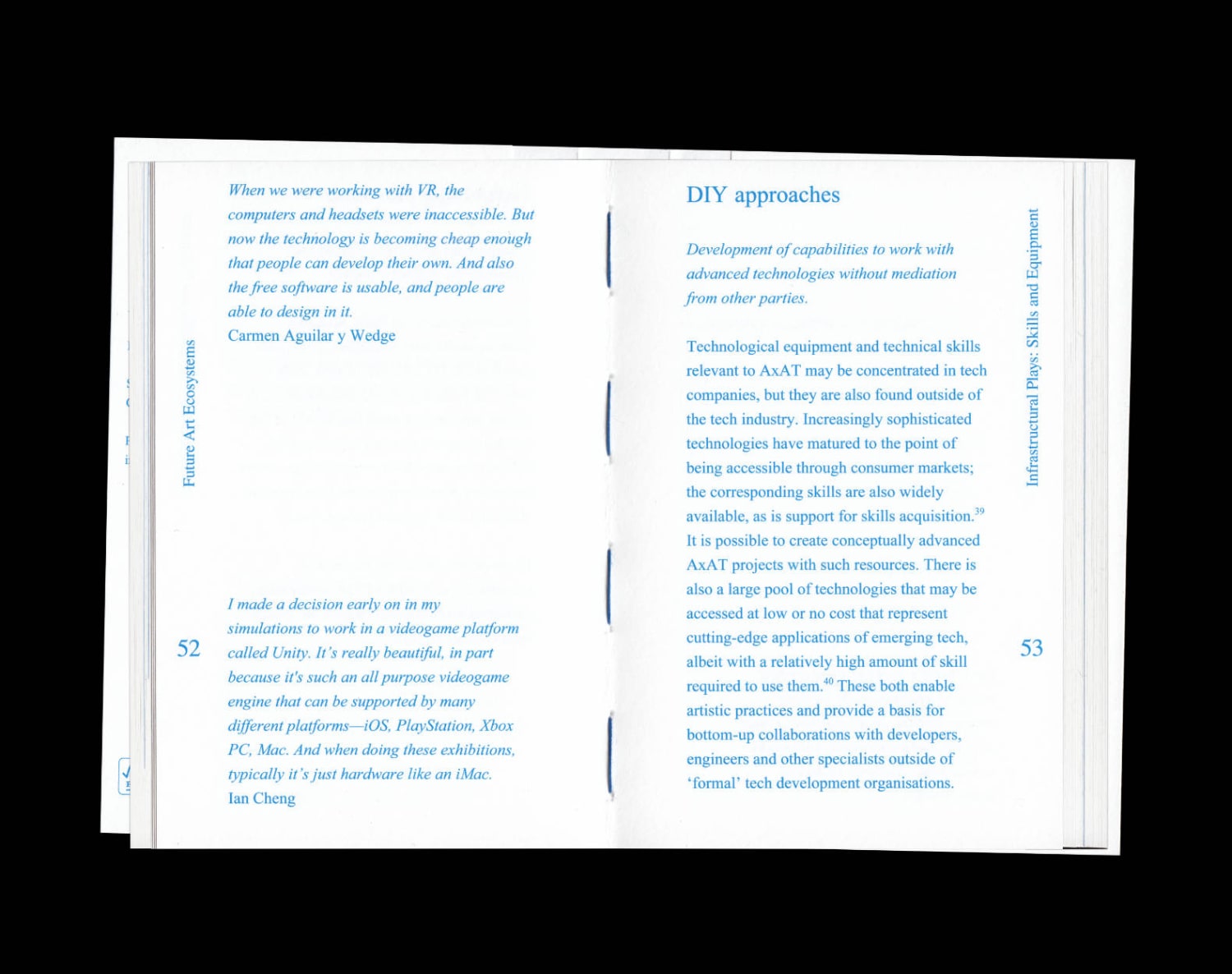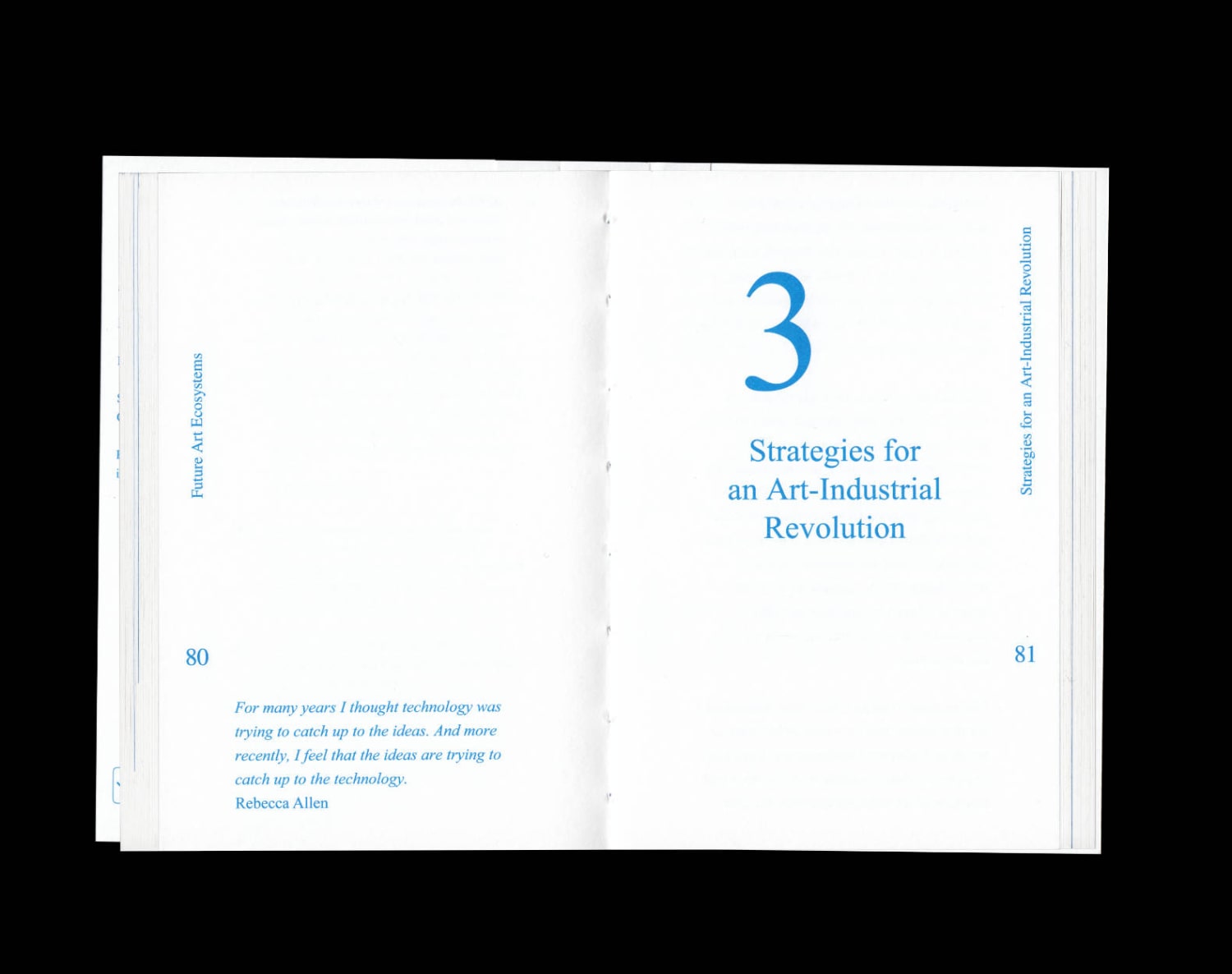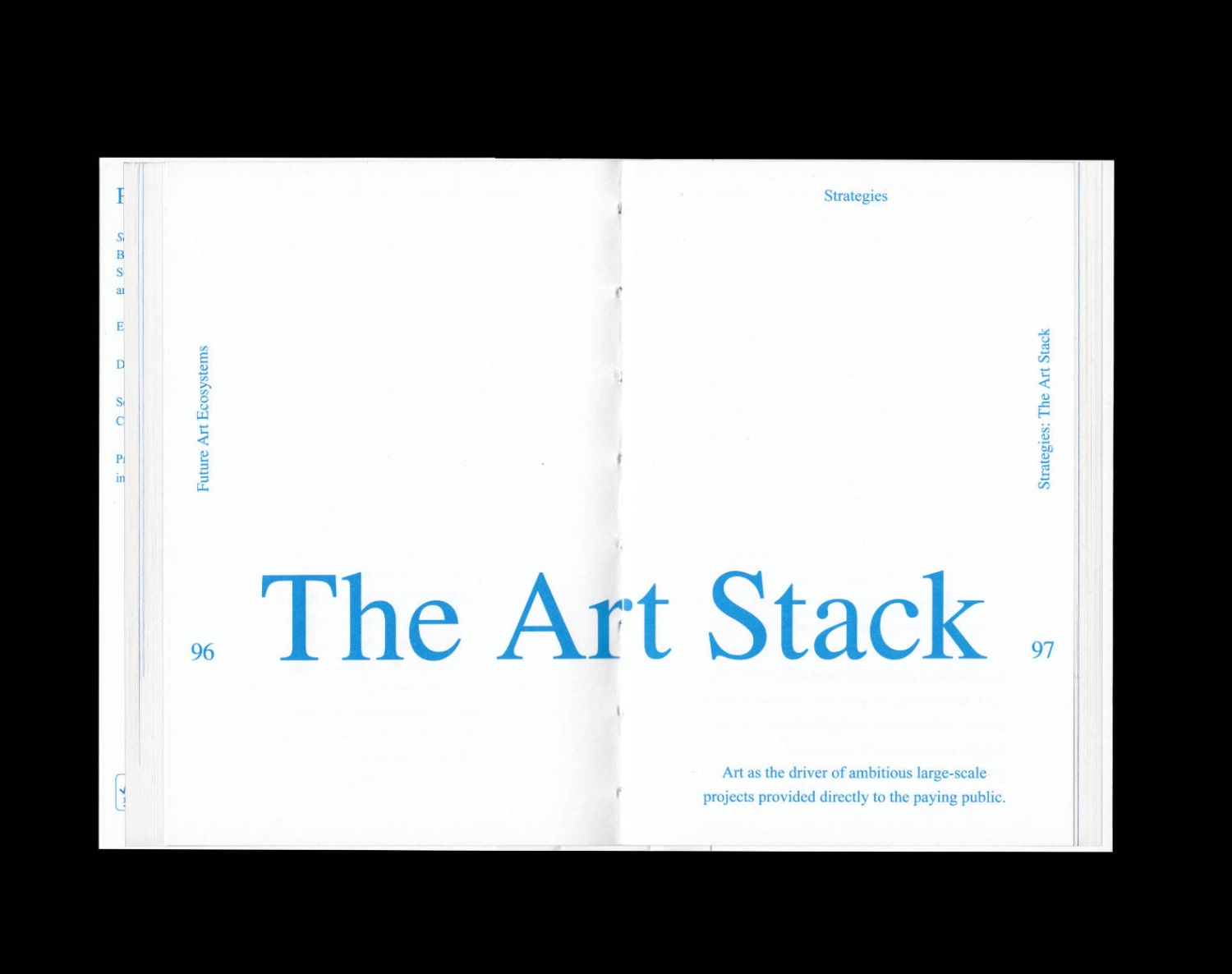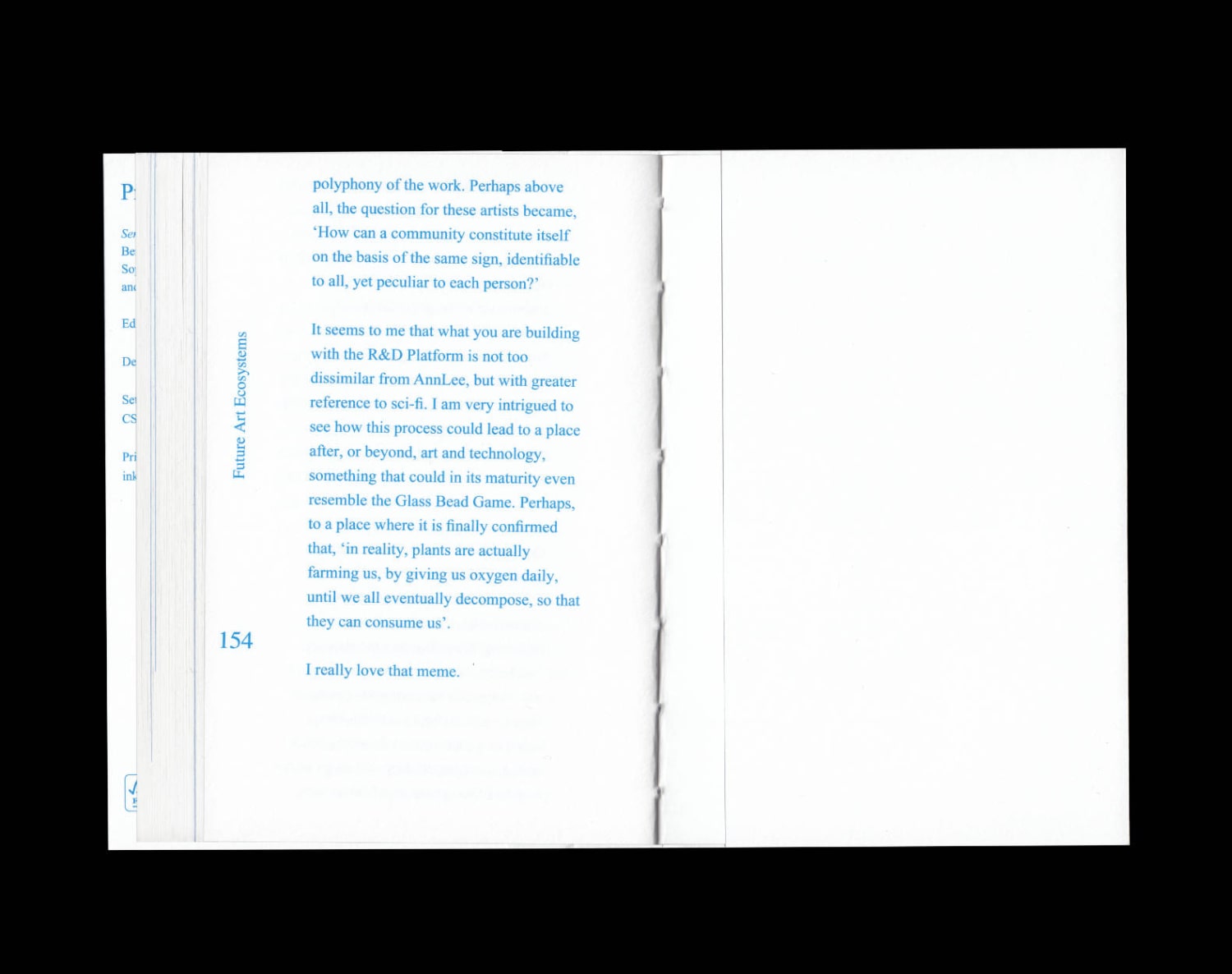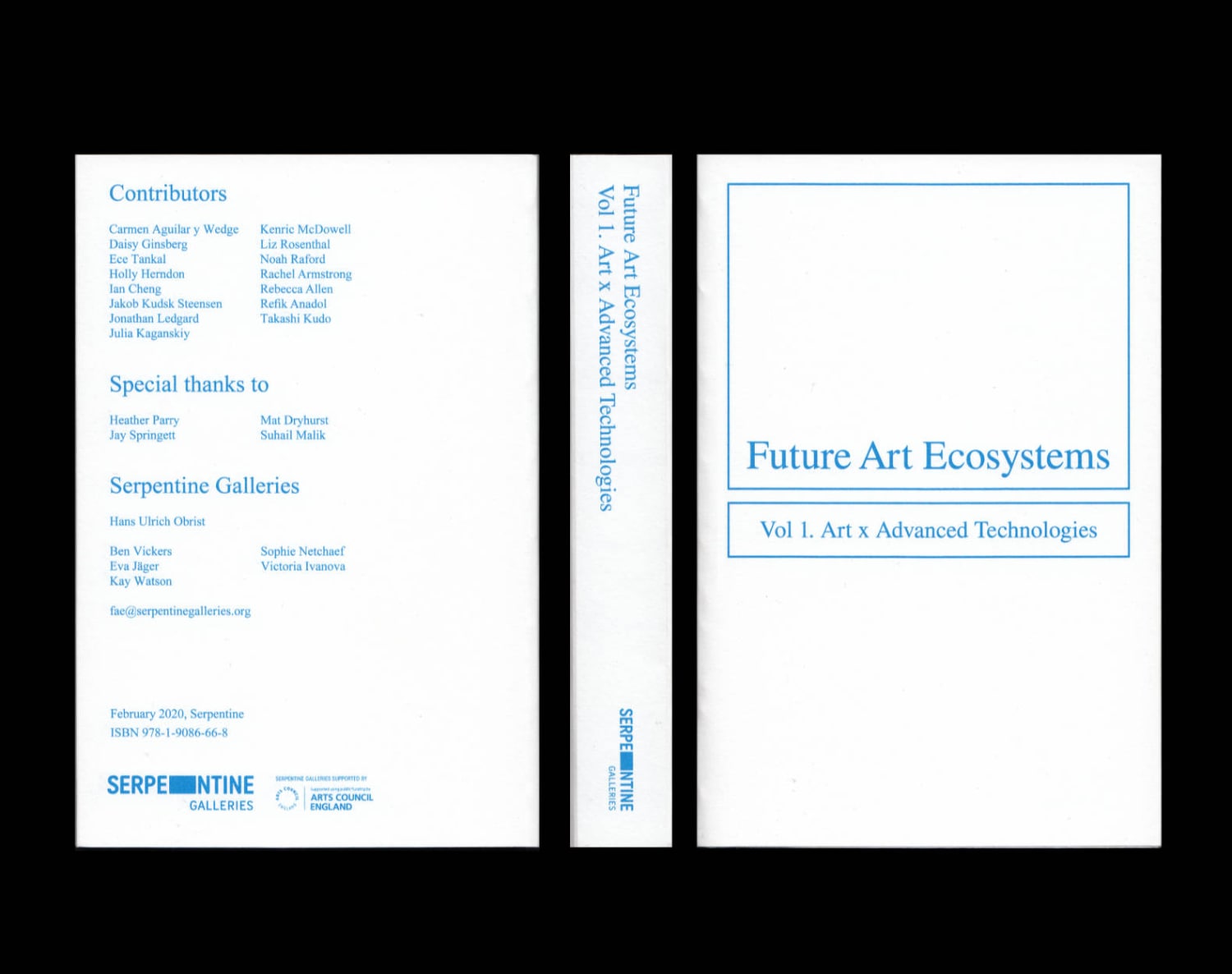 Future Art Ecosystems
Creative direction and design for Serpentine Galleries
2020 — 2020
The first volume in a planned series, Future Art Ecosystems looks at changing parts of the art industry and explores what that change might look like. Volume 1 focuses on artists working with emerging technologies and platforms, and draws on interviews with artists and thinkers like Rebecca Allen, Holly Herndon, Carmen Aguilar y Wedge and many more.
I was brought into this project by the Serpentine R&D Platform team and their collaborators Rival Strategy. They wanted the book to exist both as a digital and physical publication and reflect contemporary publishing practices. As the budget was too tight to build a bespoke digital platform, I decided we share the Google doc instead, evoking the insider perspective of the publication. Beyond being a cheap way to publish online, it reflects today's trend of publishing open letters and internal document leaks as Google docs set to "public". The publication was already being written and edited in a Google doc, so it made sense to continue working with the grain of the platform.
I formatted the Google doc to smartphone dimensions to reflect how most people would likely read it. I then worked with Calverts Coop, to find a way to easily print the PDF output as a book. Continuing the theme of working with the grain of technology, this volume is set in default Times New Roman and printed in CSS Link Blue, echoing the HTML-based web tools the book was made with. The printed book has the same physical dimensions as a smartphone, and features details like exposed binding in CSS Link Blue.
---
With Ben Vickers, Sophie Netchaef and Victoria Ivanova at Serpentine R&D Platform, Marta Ferreira De Sá and Benedict Singleton at Rival Strategy. Edited by Robin Mackay, and printed by Arthur Stitt at Calverts Coop.