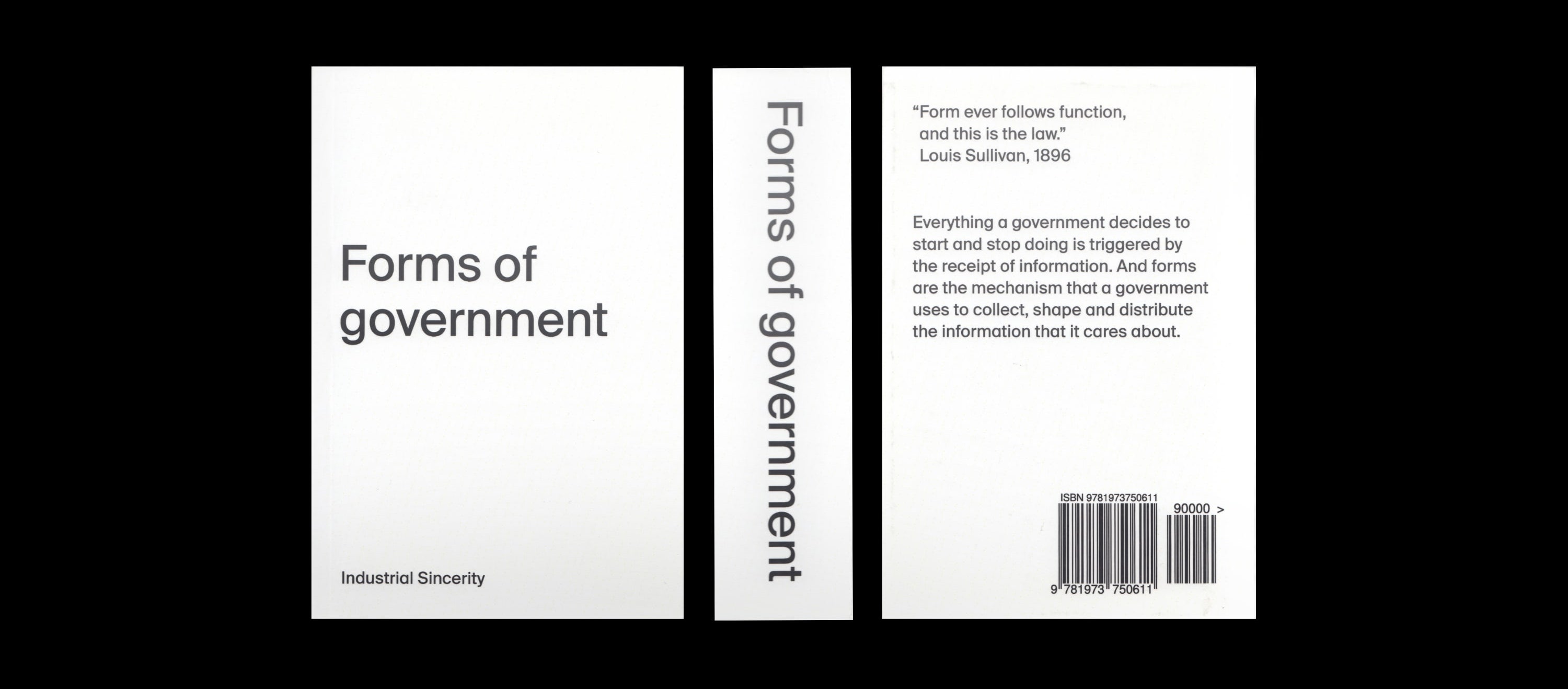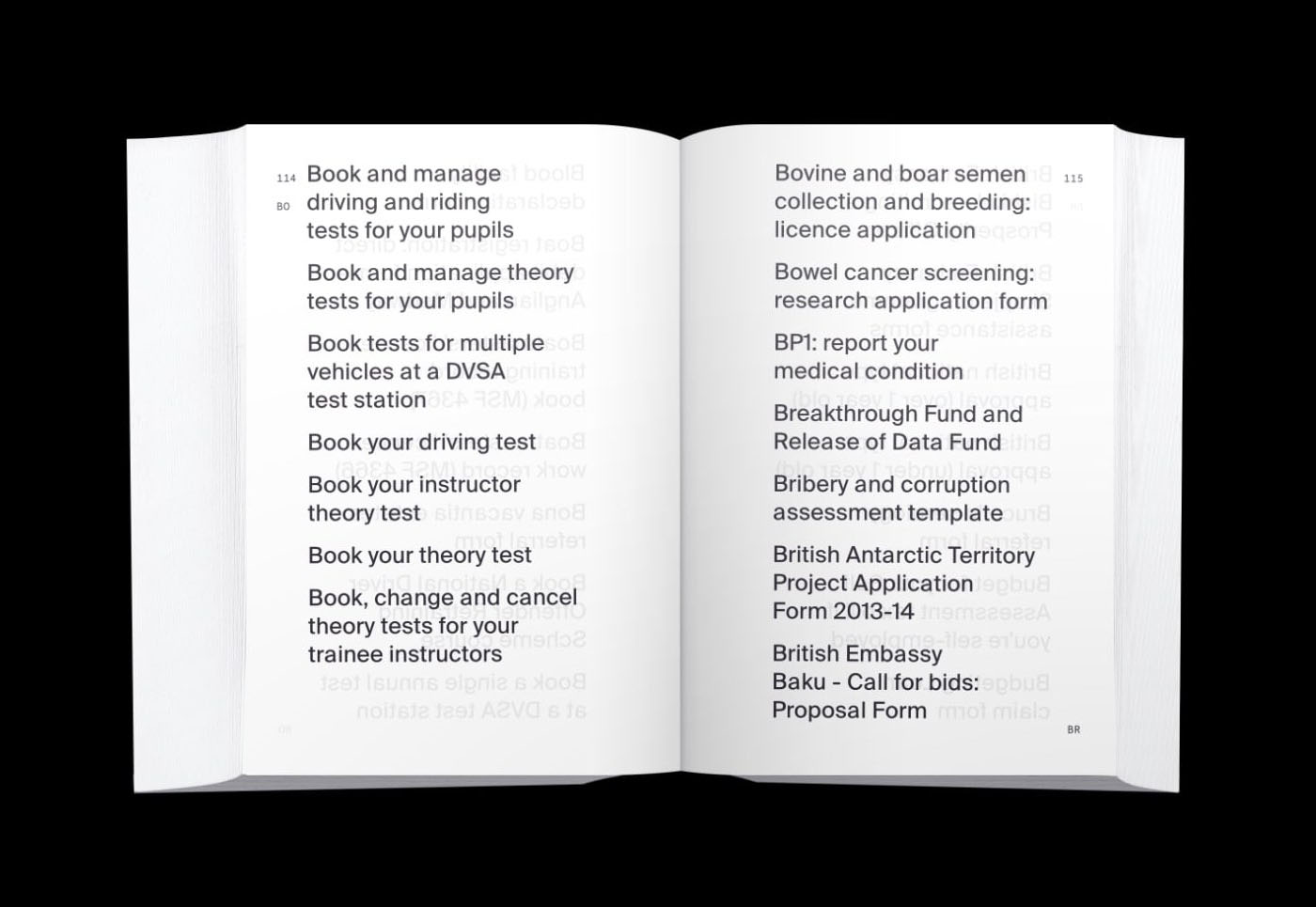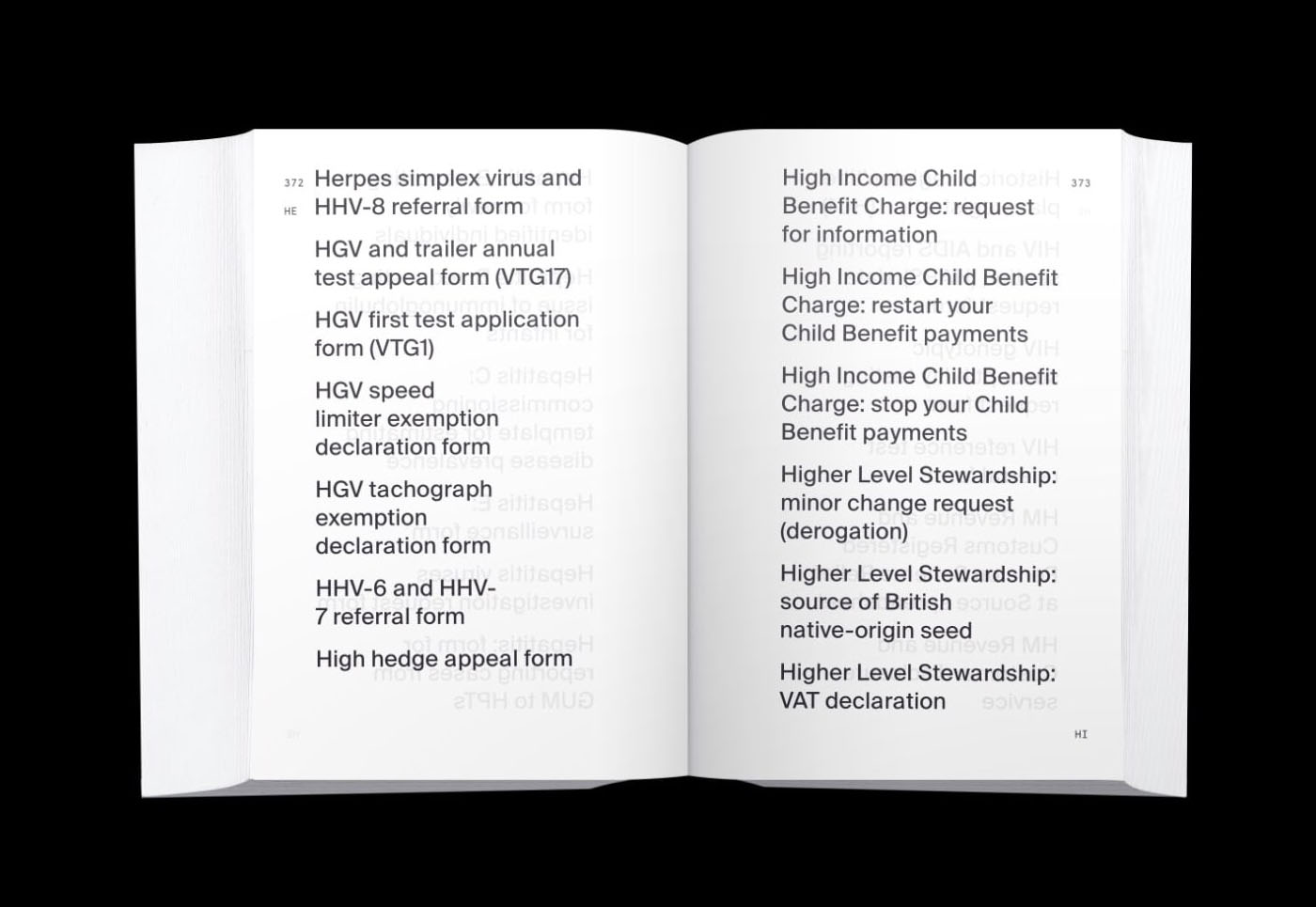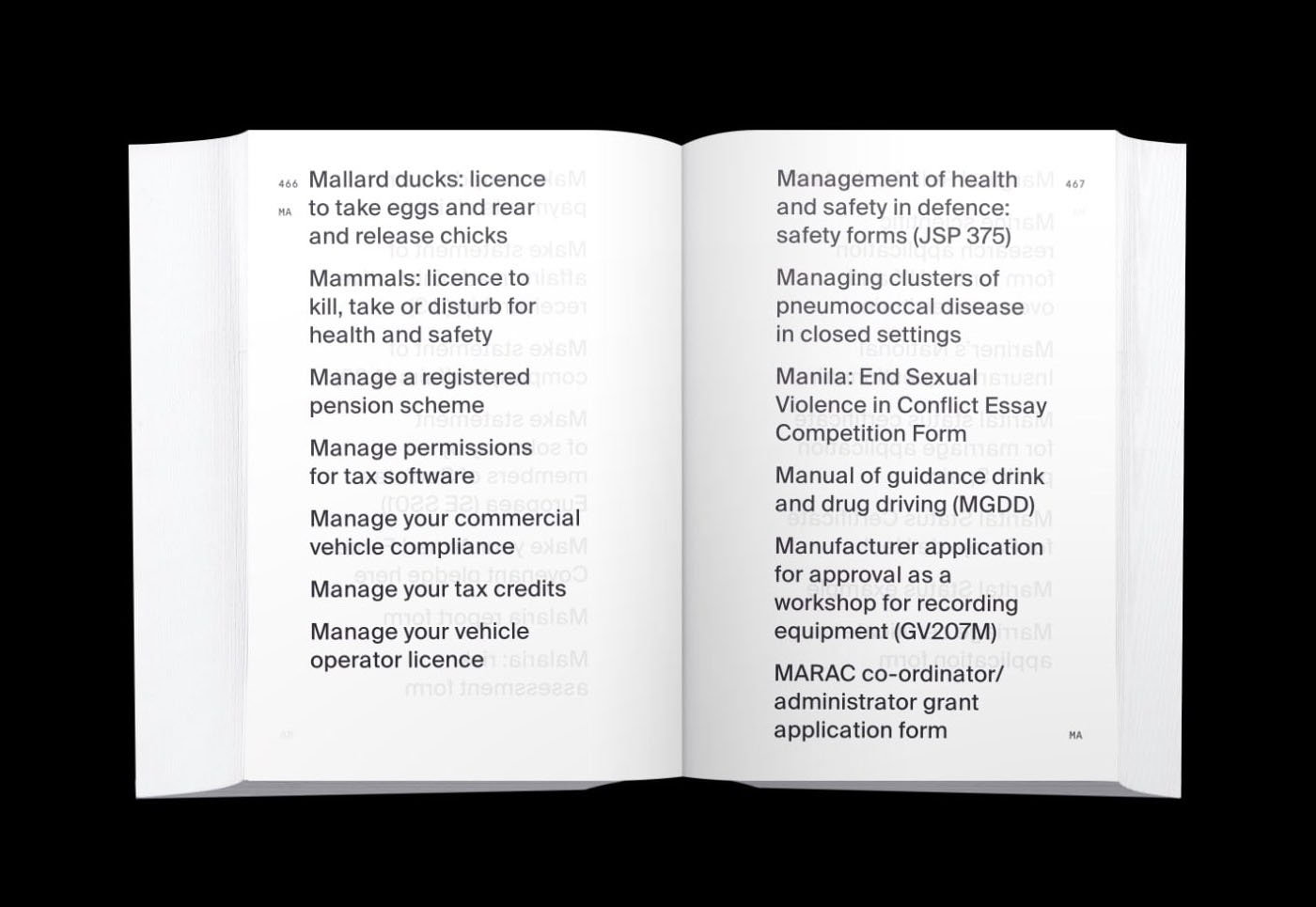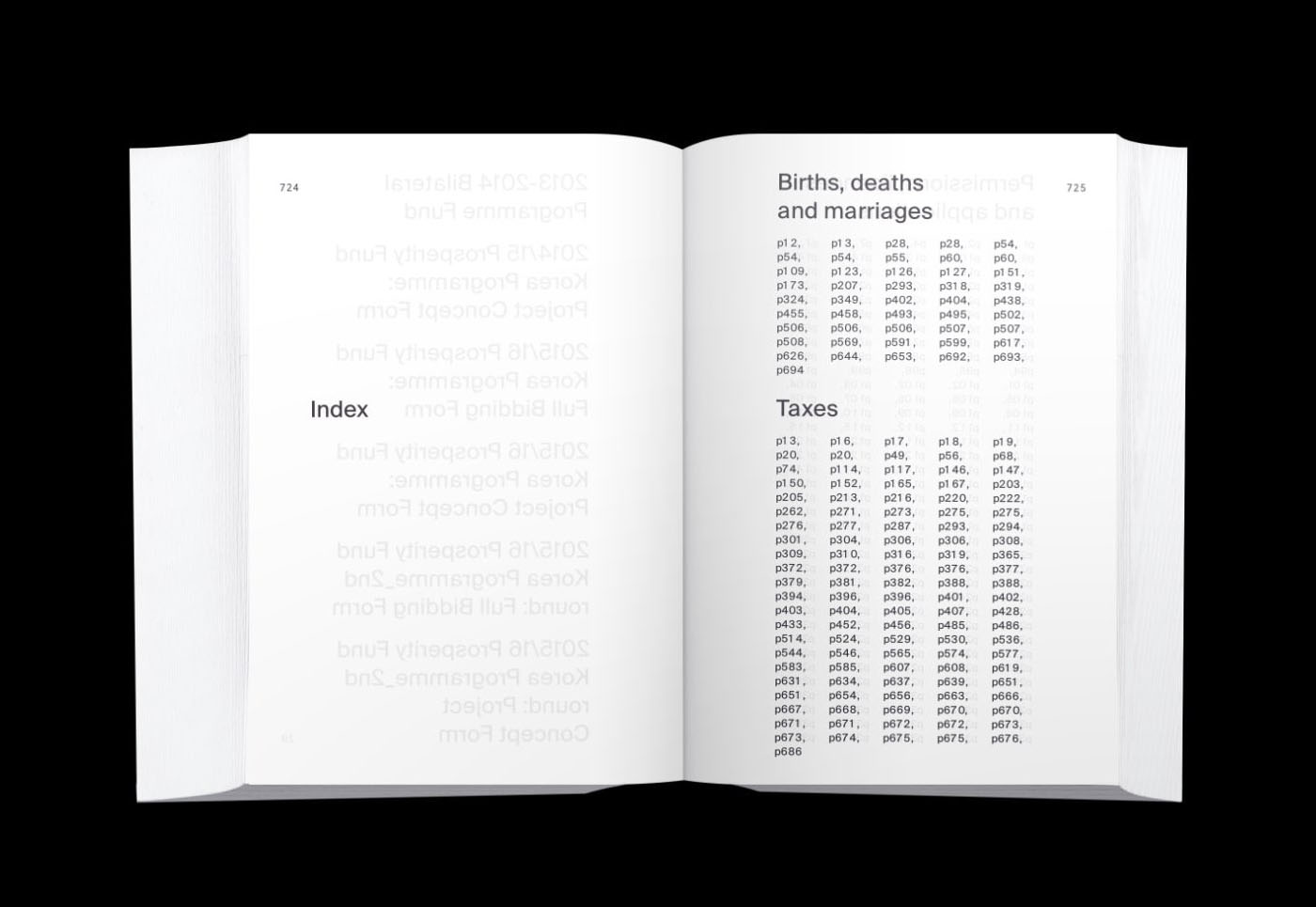 Forms of government
Concept and design for Government Digital Service
2017 — 2017
Government provides a lot of services, and most of them are implemented through forms. But ideas around the future of government usually circle around new technologies, rarely acknowledging the scale of existing paperwork.
I made this book as an artifact to provoke discussion about the scale and messiness of existing government services. To meaningfully improve things, GDS needed to tackle all of those forms. A giant, thick book makes that really tangible. I'd bring it to meetings and keep one on my desk to make that point. You can buy a copy from Amazon.
---
Based on investigatory work by Paul Downey.