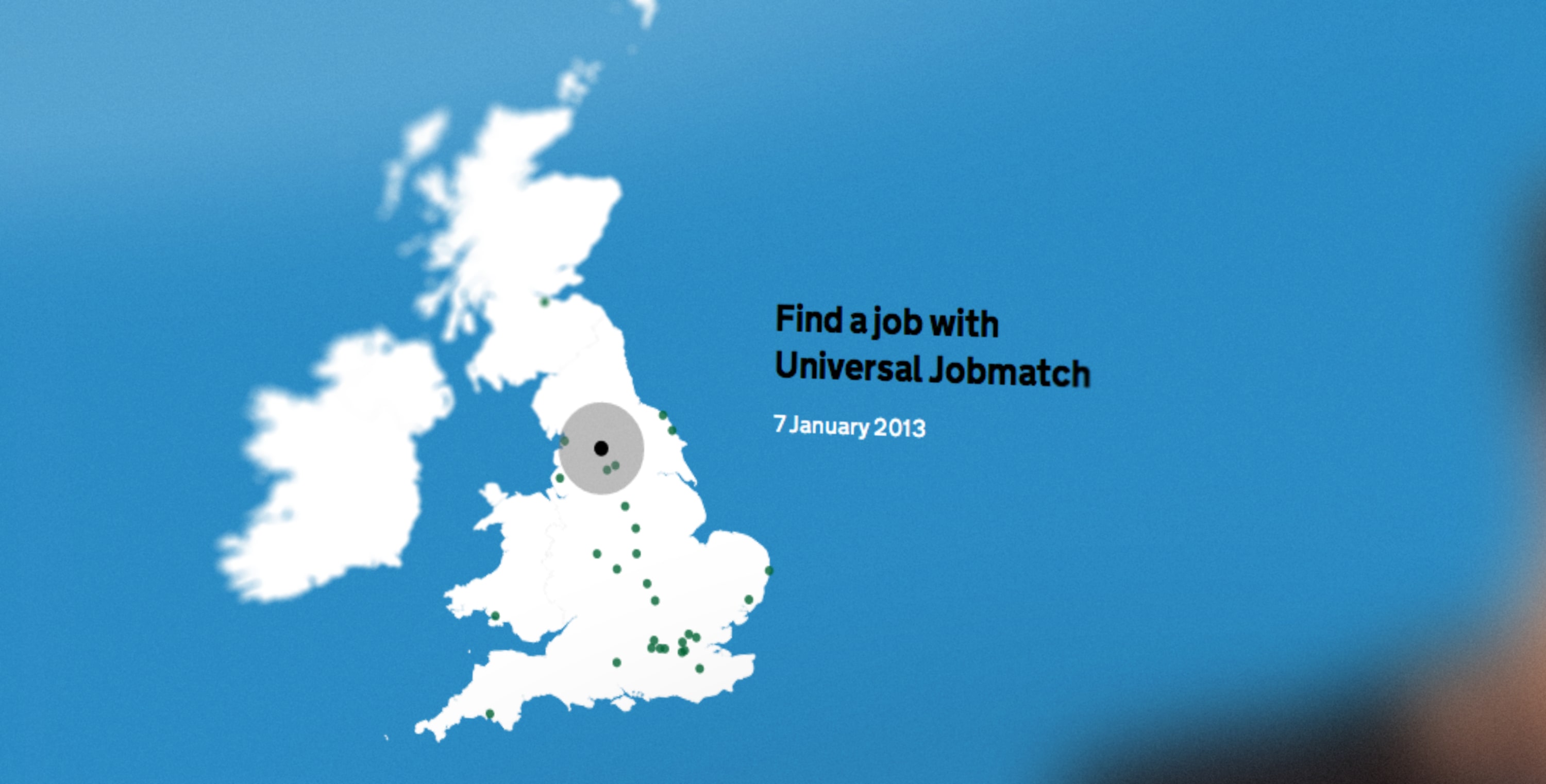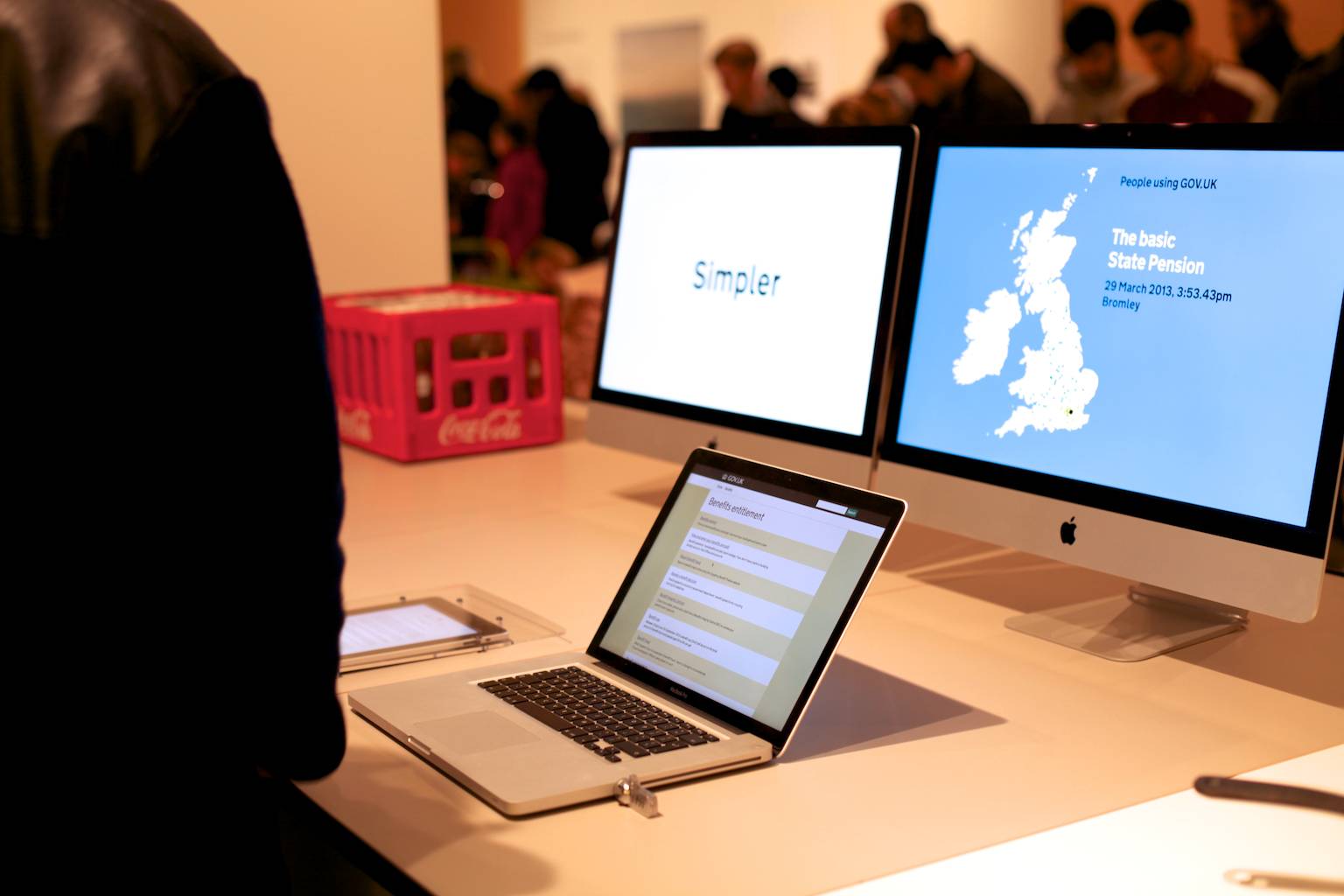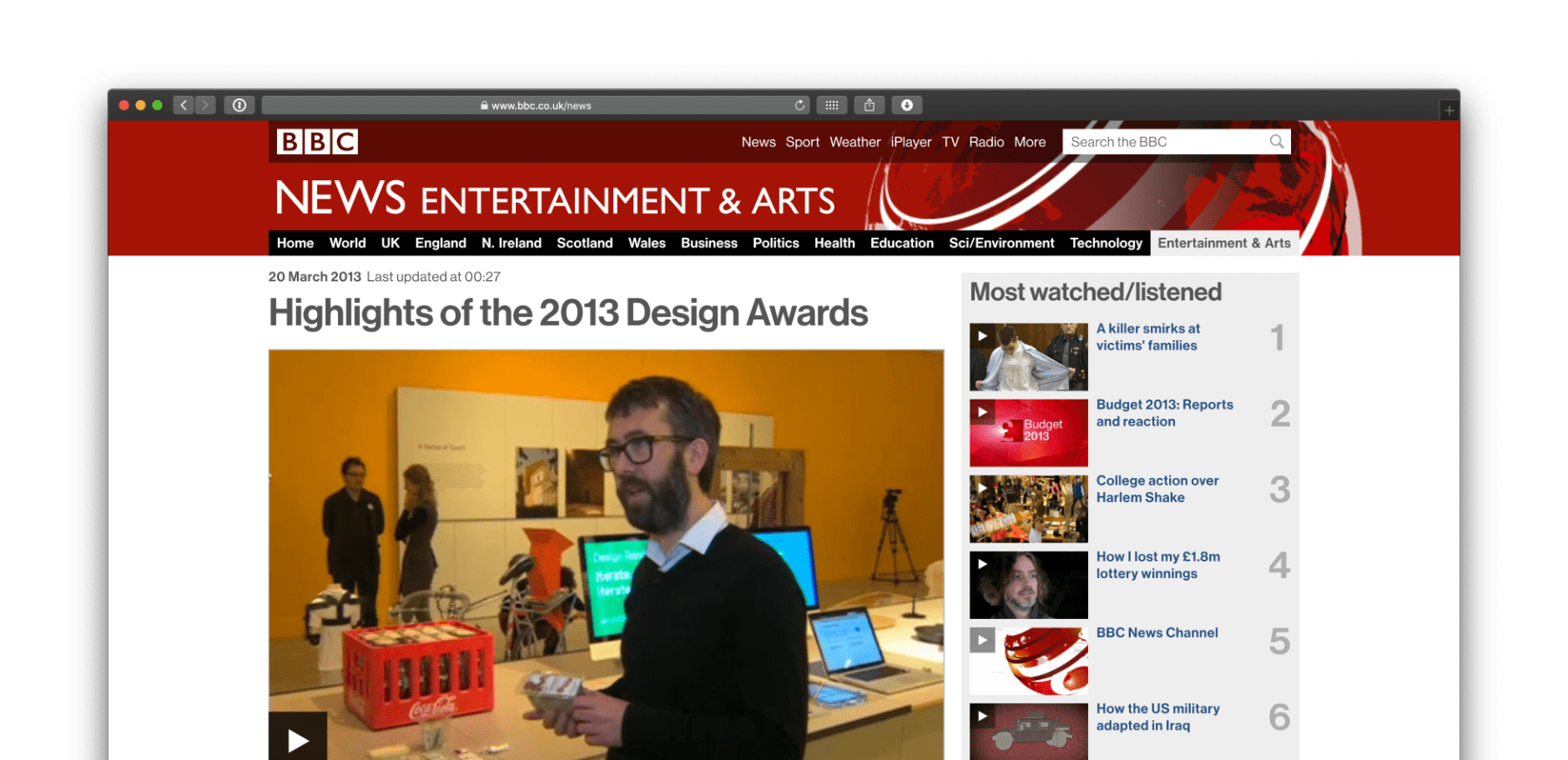 Design of the Year exhibition display
Design for Government Digital Service
2013 — 2013
GOV.UK had been nominated for Design of the Year. Part of the deal of being nominated for an award like this is showing your project in an exhibition at the Design Museum before the panel make their decision about who wins. That's simple enough for physical objects like furniture or posters, but how do you show a website the scale of GOV.UK in an exhibition space — the number of pages, diversity of needs and audiences?
Working with developer Edd Sowden, I designed a simple data visualisation which played back a sample of anonymised page visits from real users visiting the website. The approximate location and date of their device, and the title of the page they visited. We coded in a few easter eggs too, like the occasional boat passing across the sea.
We ended up winning Design of the Year, and I got to see this exhibition display featured on the BBC News website, which was a nice little bit of design inception.
---
Designed and built in collaboration with Edd Sowden, with design direction from Russell Davies and Ben Terrett. Looping animation by Henry Hadlow, and parallel-device web browser software developed by Tom Stuart.