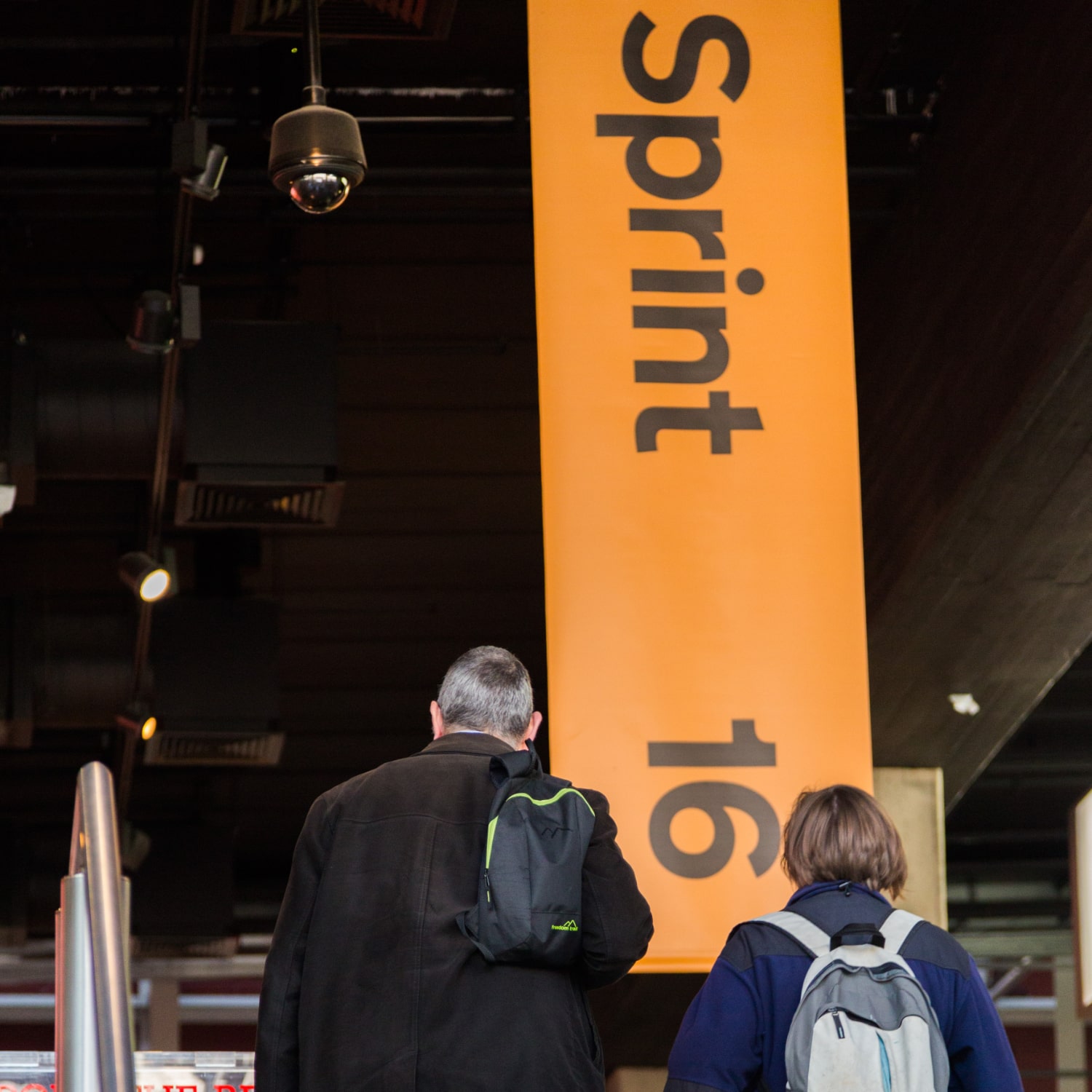 Sprint is an annual government tech conference run by GDS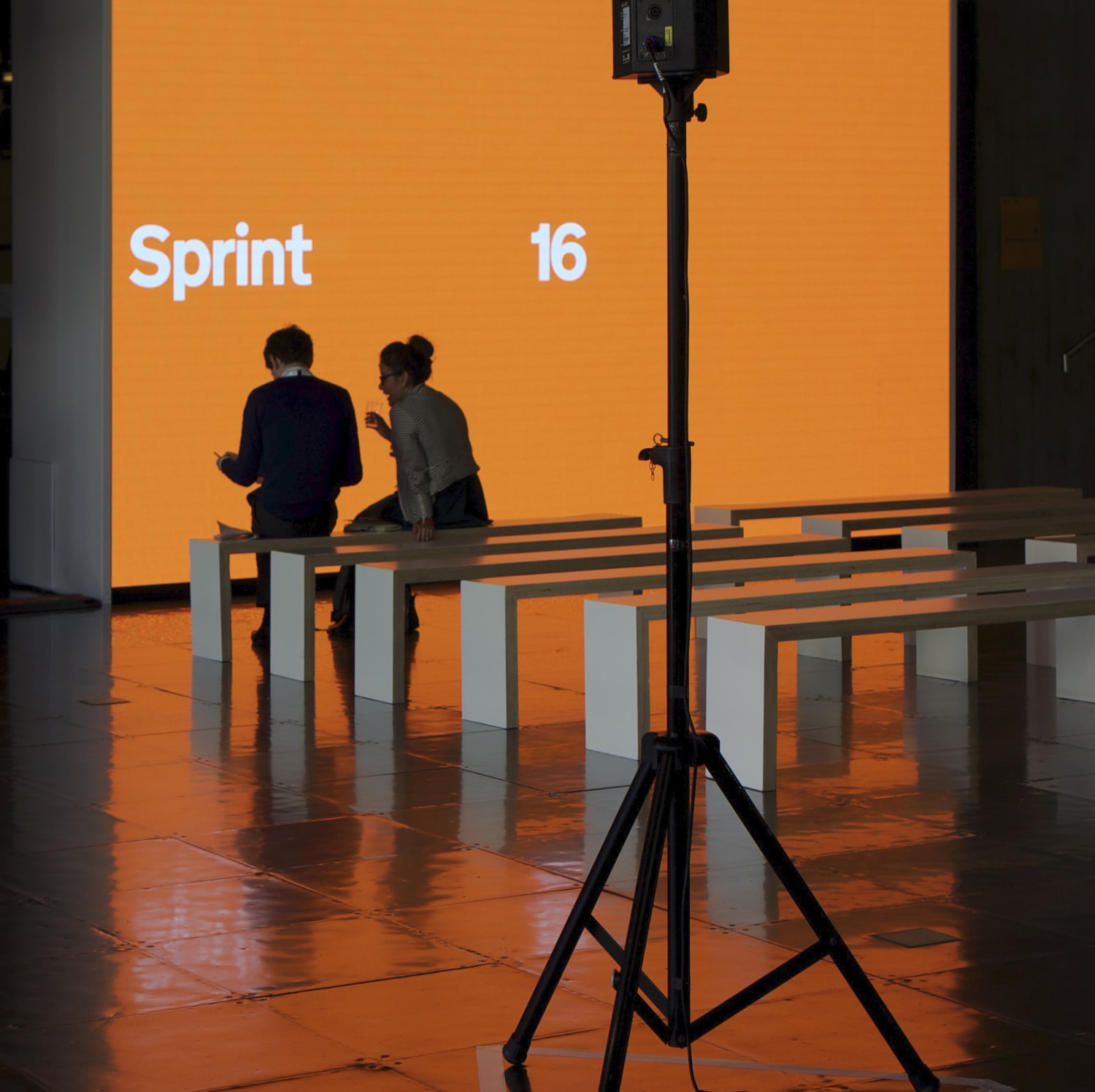 In 2016 it took place at the BFI in London with 500 attendees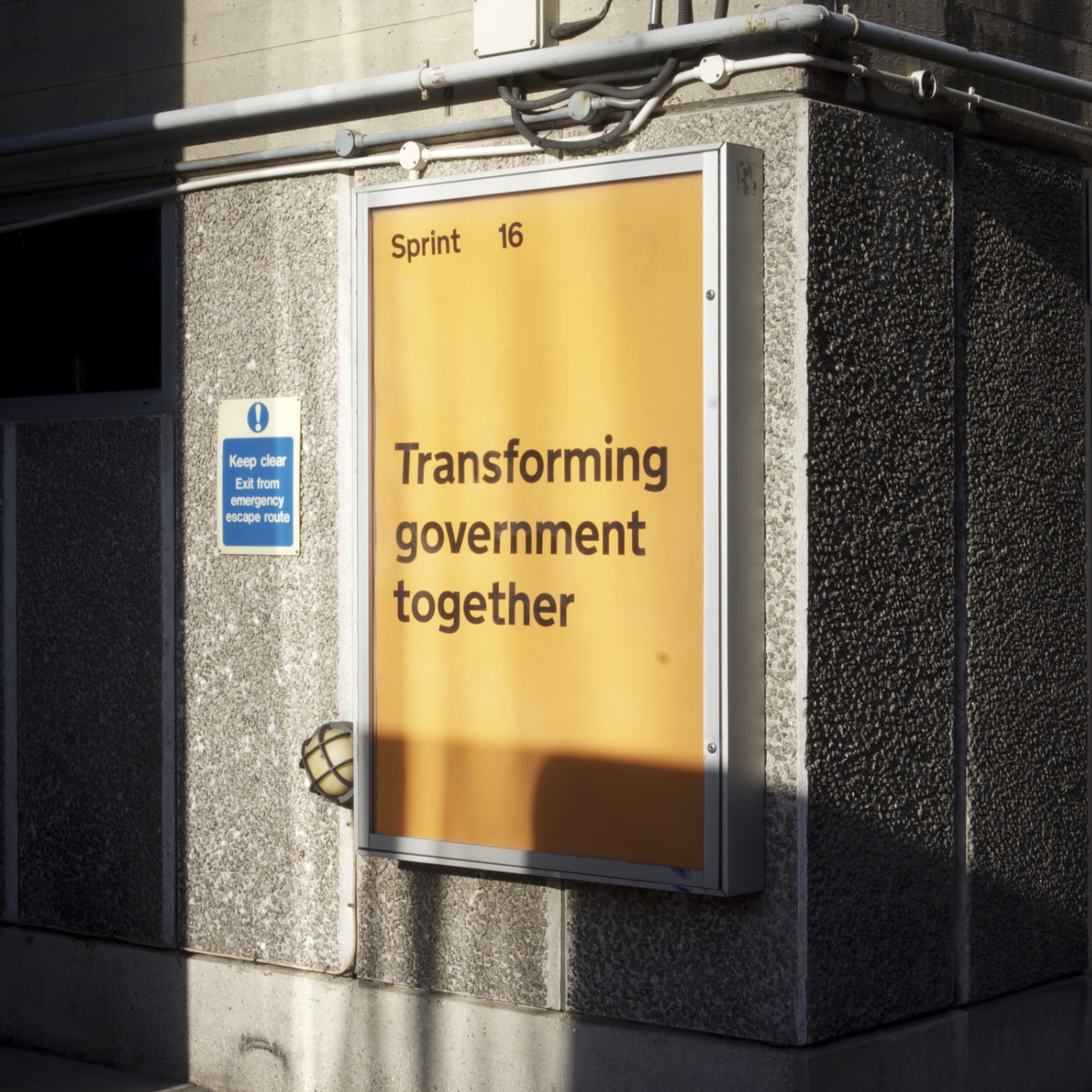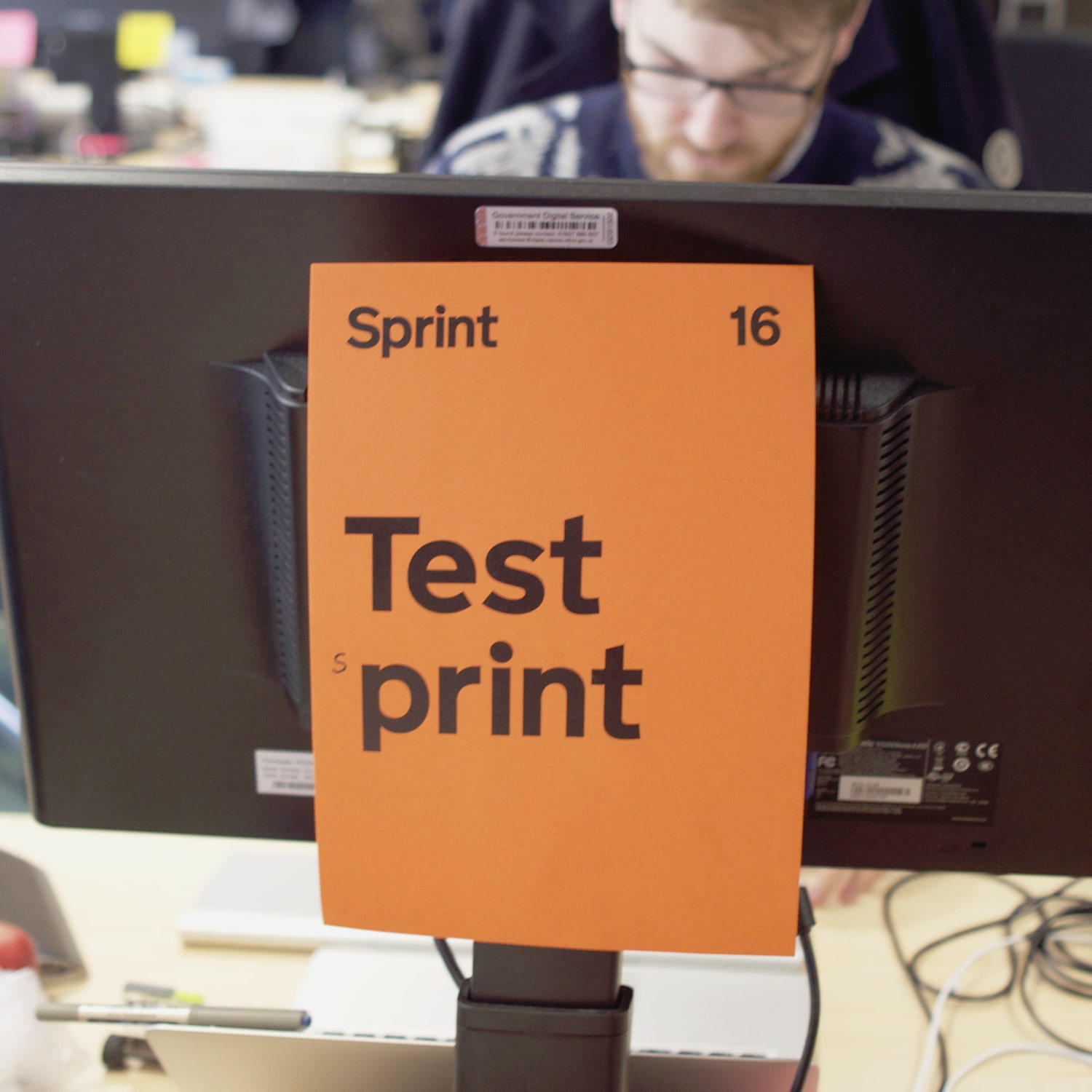 I designed a responsive, animated wordmark to be applied across all materials for the event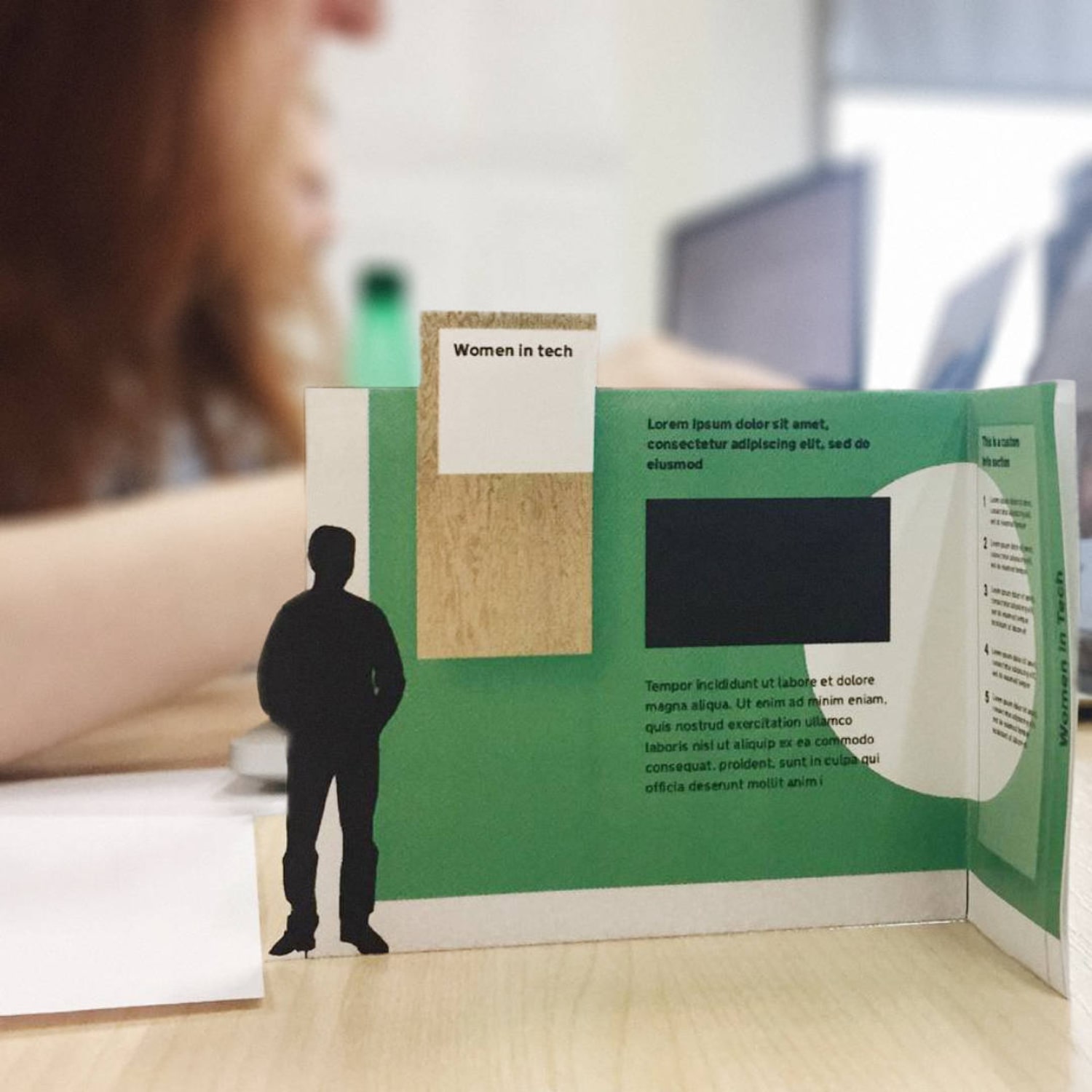 By Sprint 18 the event moved to Royal Festival Hall, and had grown to over 2000 attendees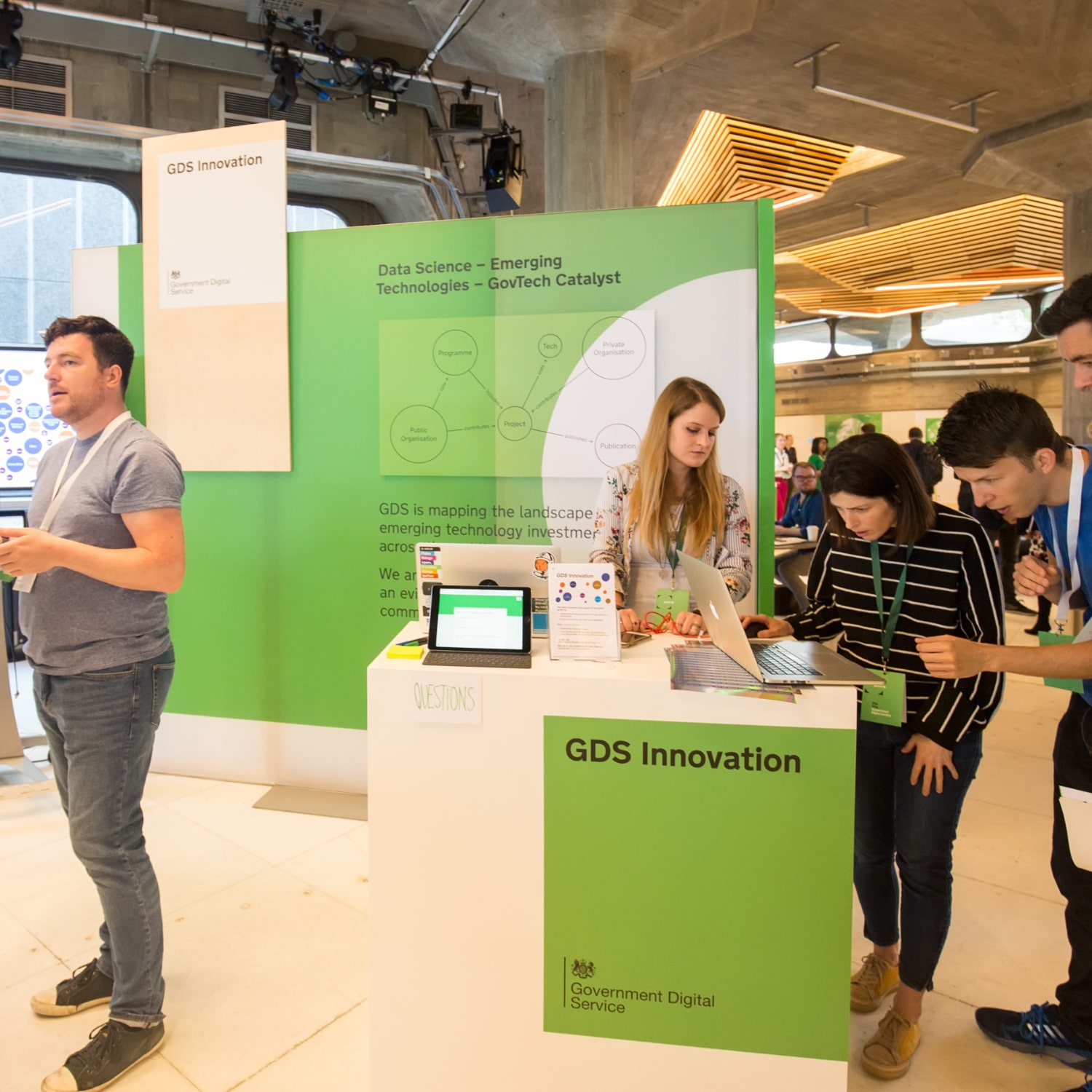 Mia Allers designed modular breakout spaces that could be quickly constructed and removed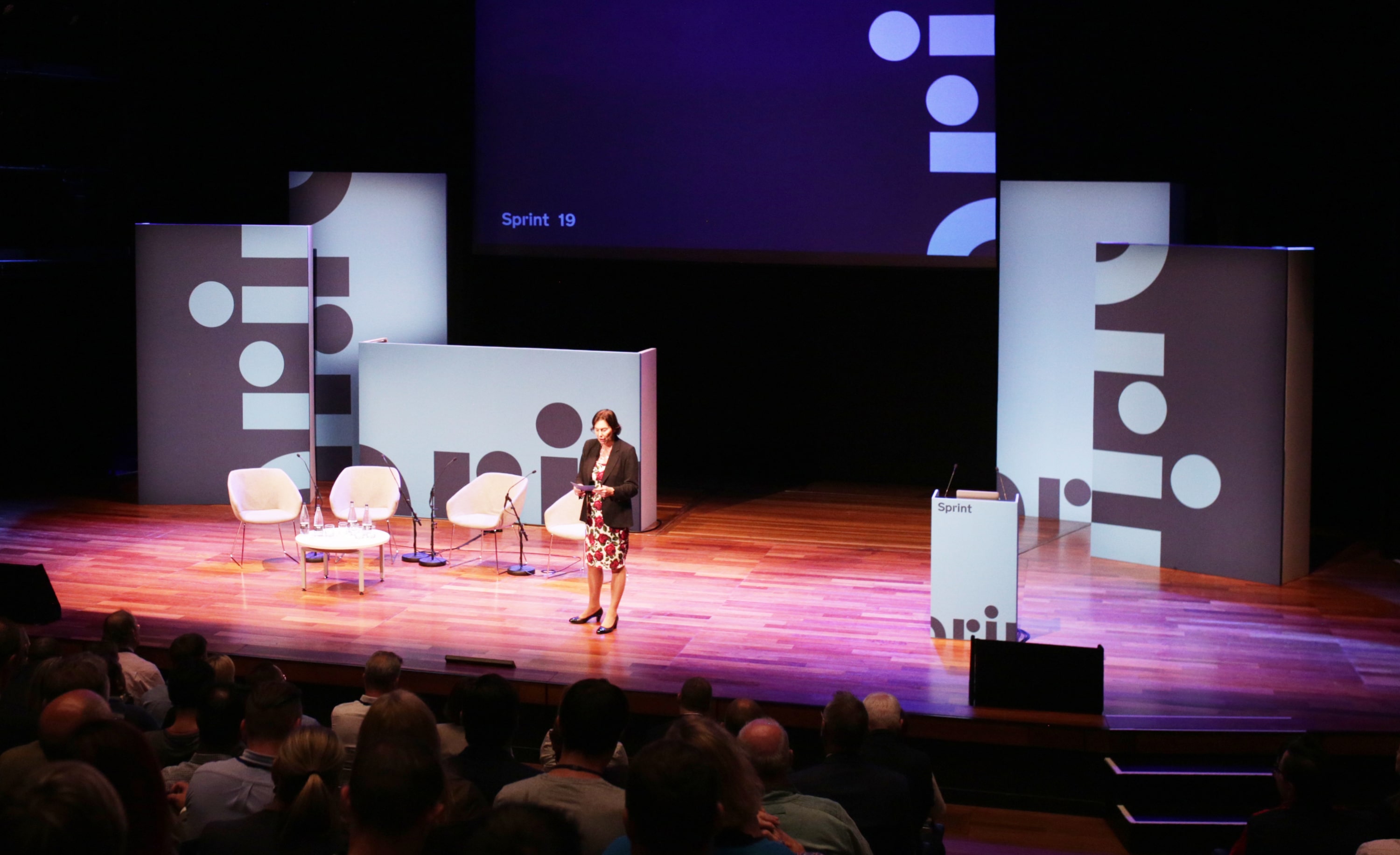 Sprint 19 was larger again, taking place in multiple conference centres around the UK. Conor Delahunty created a modular set of elements that could adapt to wildly different lighting and spacial dimensions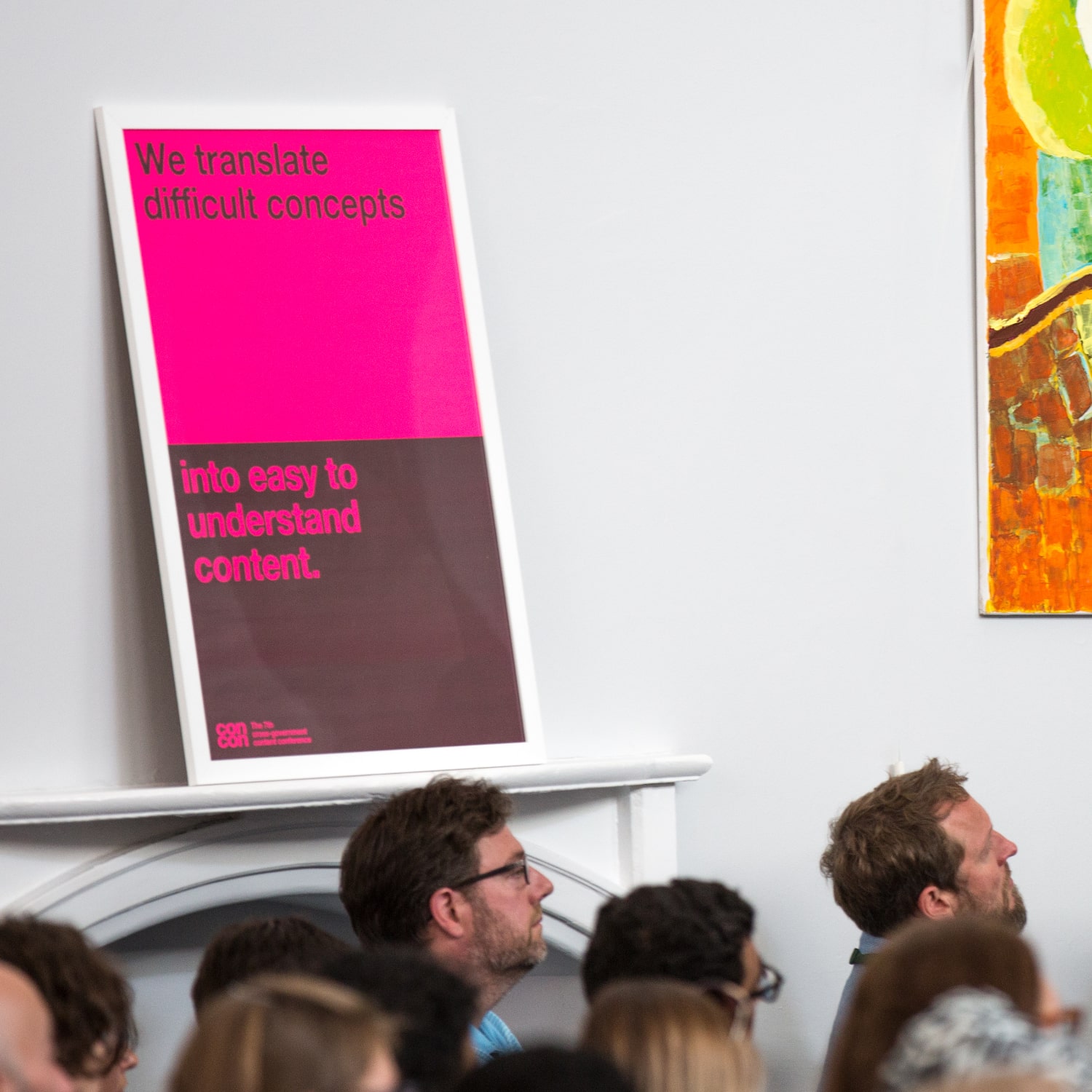 For smaller events, we made extensive use of posters to dress venues (Content Conference posters designed by Stephen McCarthy)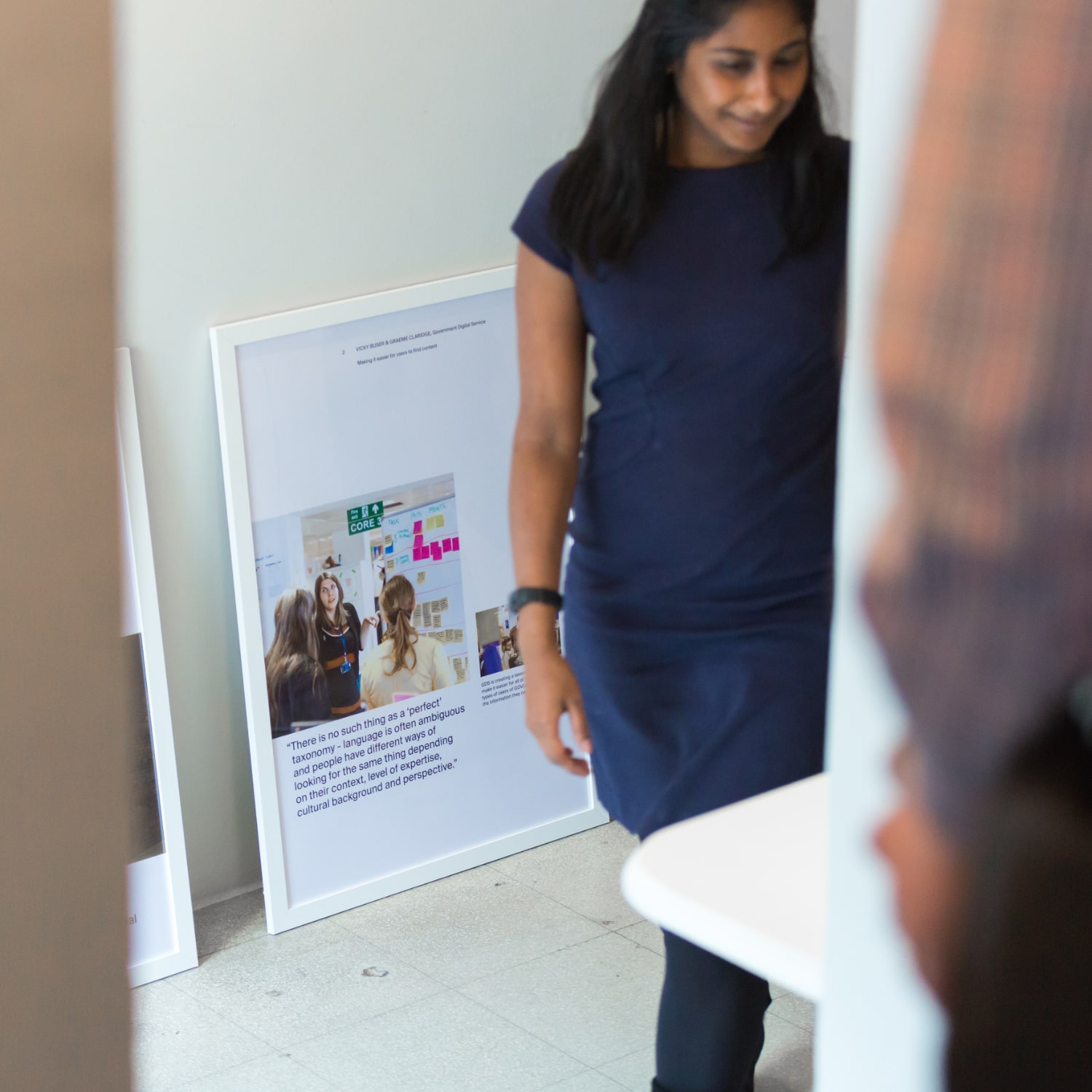 Sometimes the event posters were informative rather than decorative, like this History of Content Design series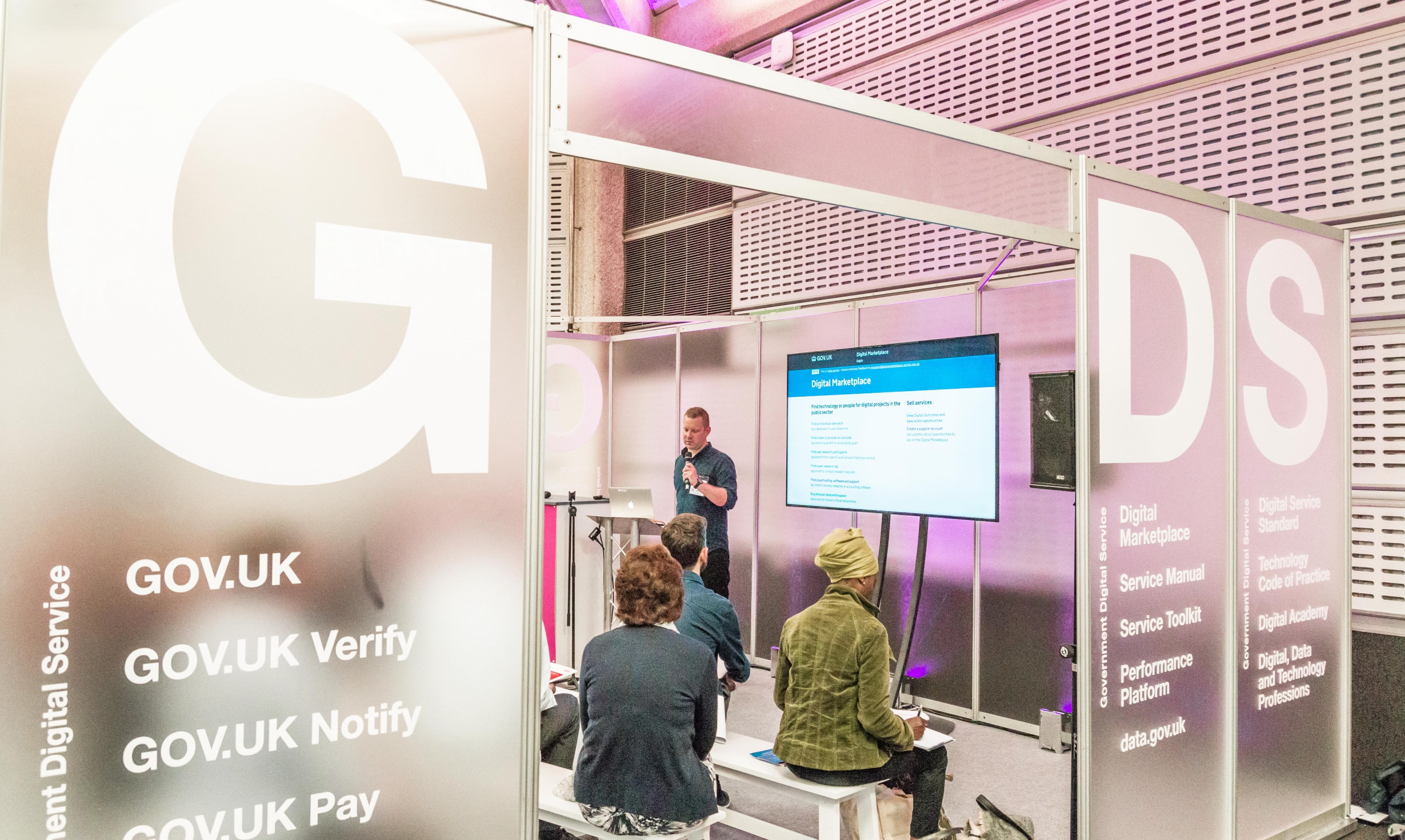 The public sector also has plenty of tradeshows (booth designed by Christoper Thomas)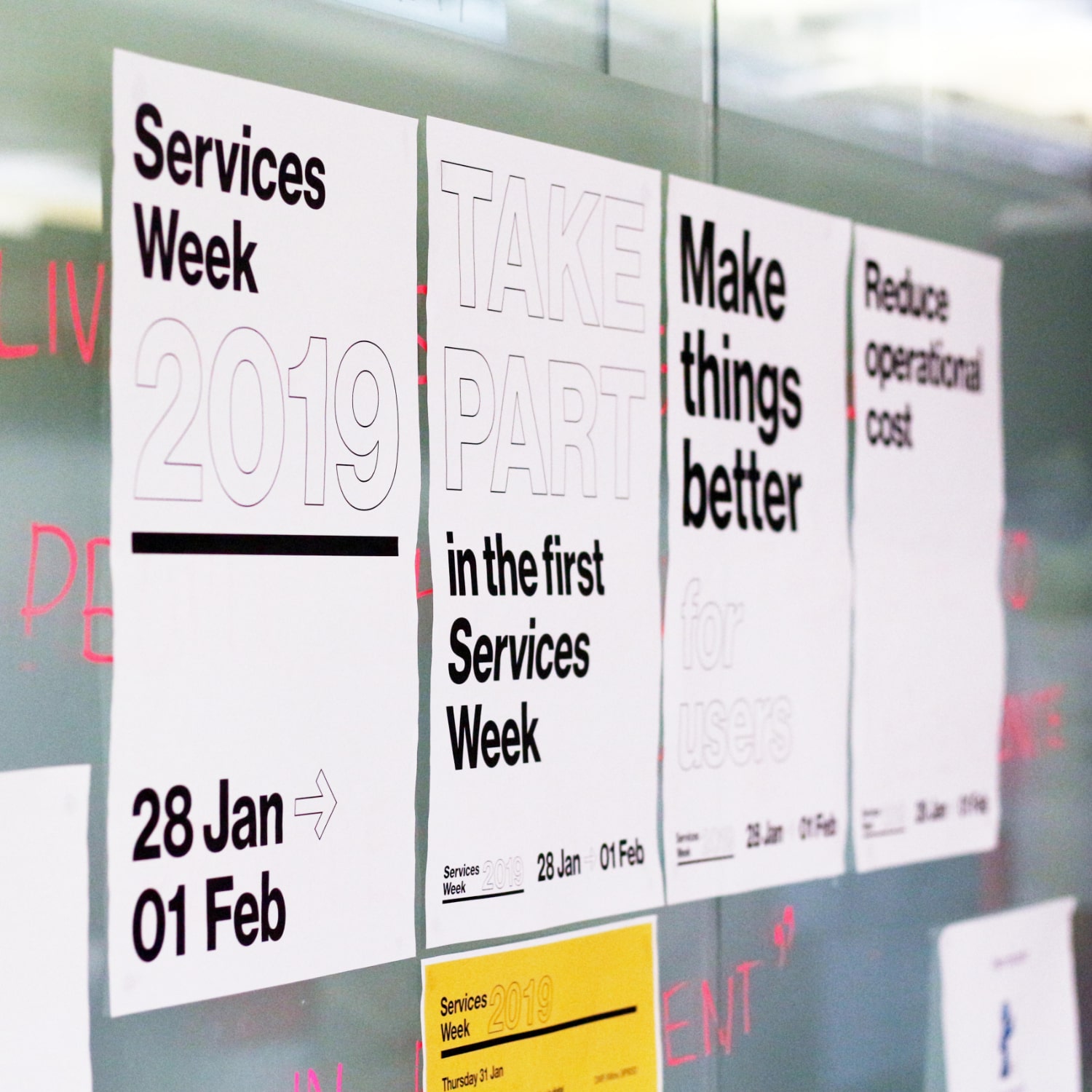 Services Week is a distributed unconference, with material provided as Google Docs templates (designed by Stephen McCarthy)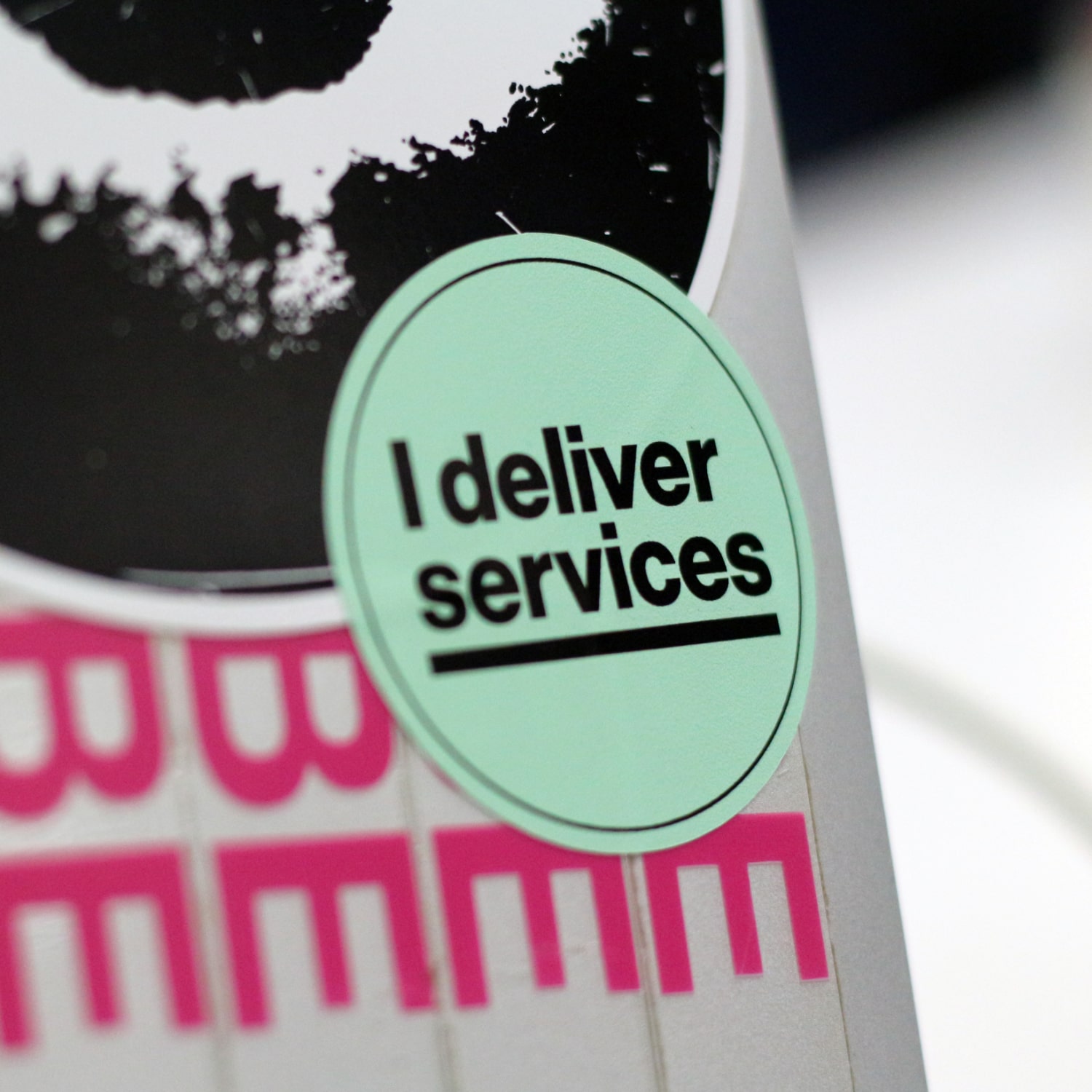 Event merch helps create a sense of occasion, even when without being in the same place (designed by Stephen McCarthy)
GDS conferences and events
Design direction for Government Digital Service
2015 — 2019
A lot of the dialogue in the tech and design industries happens at conferences and meetups. Tech and design in government is no different. As one of the most successful examples of digital government, GDS often brings together people from around the world and across the UK to discuss and debate best practices and new, emerging ideas.
I oversaw and designed conference branding, promotional materials and venue dressing for industry conferences, meetups and tradeshows. All done on very tight budgets, they're designed to be set up by volunteers and be captured on social media for everyone who can't attend in person. See also: GDS brand and communications
---
Sprint 16 creative direction alongside Ella Fitzsimmons and Giles Turnbull, with copywriting from Matt Sheret, design by Michael Thomas and Sonia Turcotte and motion graphics by Mark Boxall. Sprint 18 creative direction and design by Mia Allers and Stephen McCarthy, with motion graphics by Alastair Mogford. Sprint 19 creative direction and design by Conor Delahunty with design from Charlotte Downs and Sonia Turcotte. Public sector tradeshow booths by Laurence Berry and Christopher Thomas. Professional community events, unconferences and training programmes with creative direction and design from Stephen McCarthy.